My friend Peter Tracey has viewed this Blog for the first time.  In his complimentary comments he suggested that the photos would be enhanced by the inclusion of Goldfinches - which recently have been coming to his garden in Holywell.  Happy to oblige...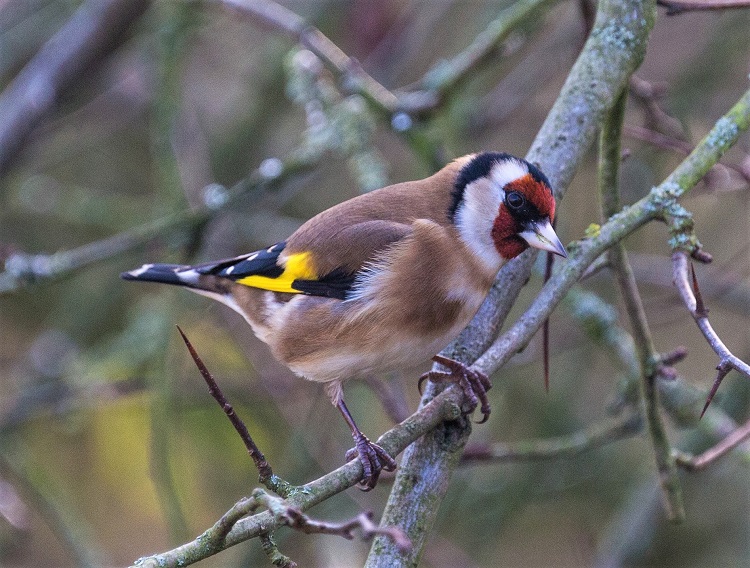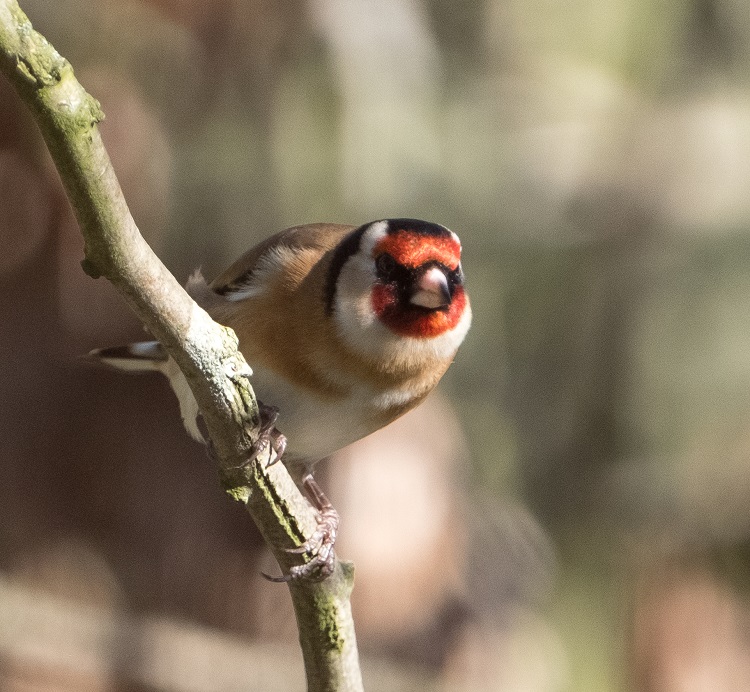 Both photographs taken (again) at Washington WWT

We are into March 2019 and it is about time I brought this blog up to date! I've seen 120 bird species so far this year - at a variety of sites: at home in the North East; in Tenerife; and in Scotland.

The year started at St Mary's Island. Lots of usual birds, including Sanderling, Turnstone, Rock Pipit, Gulls (of course) and 3 Snow Buntings - that stayed right through to March.  They have featured on my Facebook page.  Ther was quite a large flock of Curlew in the fields to the west of the pond area: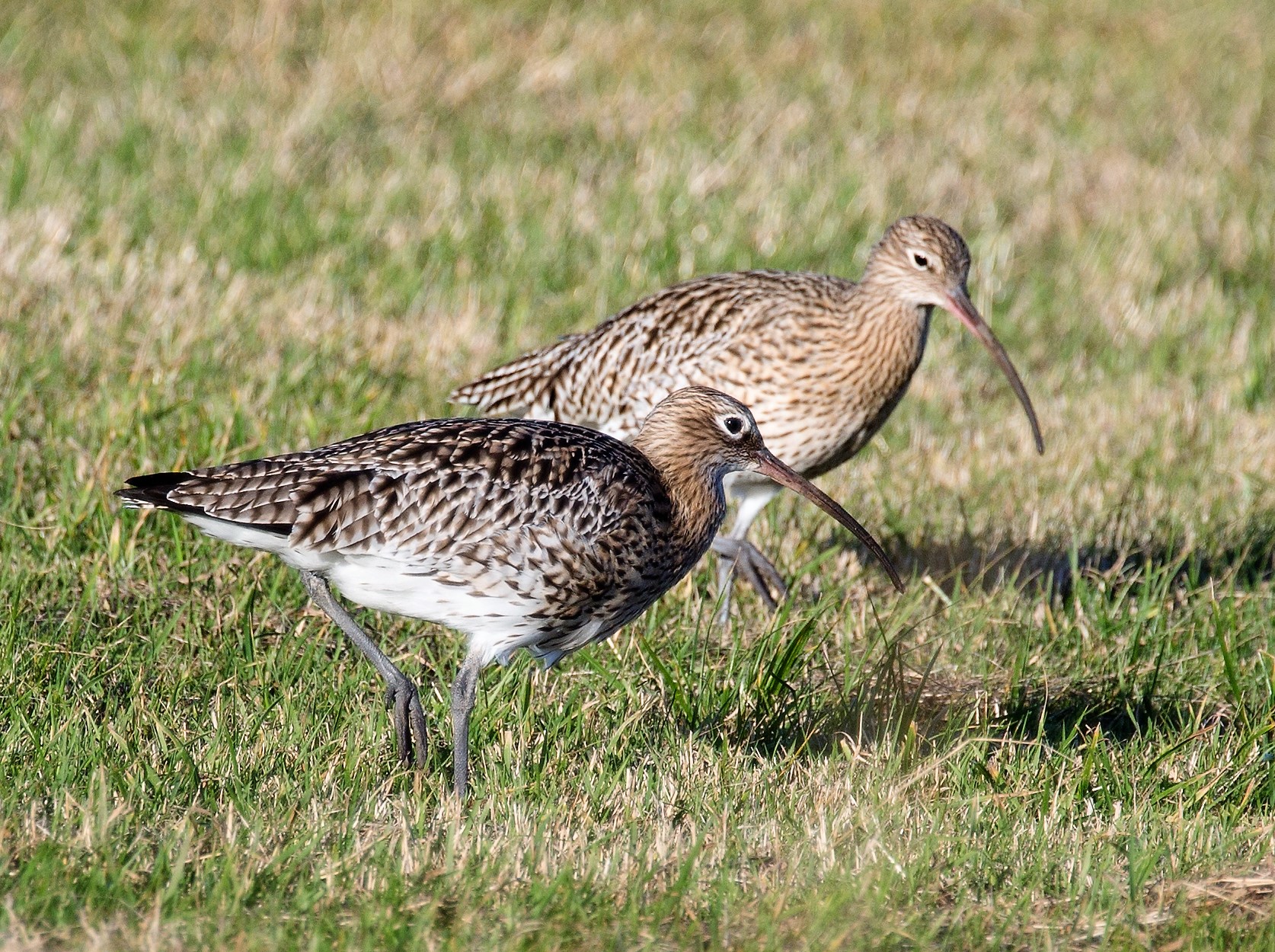 In January Bitterns were being sighted regularly in Gosforth Park Nature Reserve.  This led to the hides being stuffed full of photographers - some of whom are not quite au fait with hide etiquette.  They wedge themsleves in for hours (sometimes watching nothing), are reluctant to share the space and drone on about matters photographic.  I managed to find a quiet time one Thursday - but no Bittern obliged.  A couple of juvenile Mute Swans did a fly past: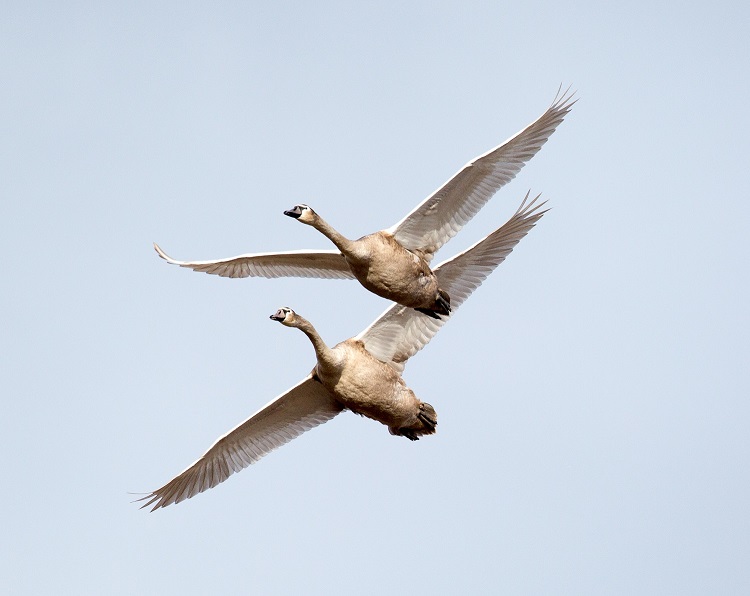 After about 45 minutes of watching swaying reeds I moved to the Geoff Lawrence hide to watch birds in the feeding station. They always oblige.  Lovley views of all the Tits, plus Nuthatch: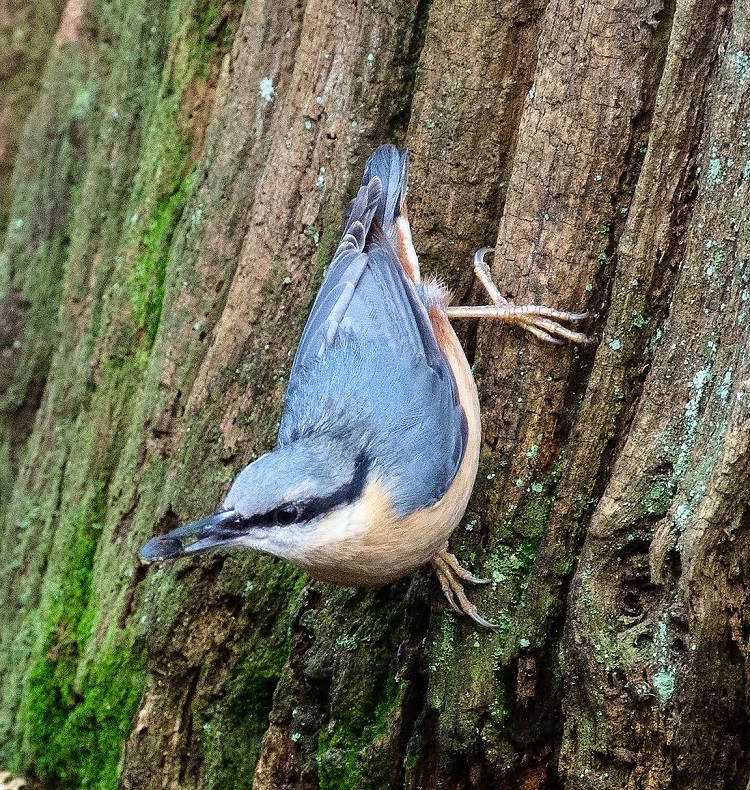 Treecreeper: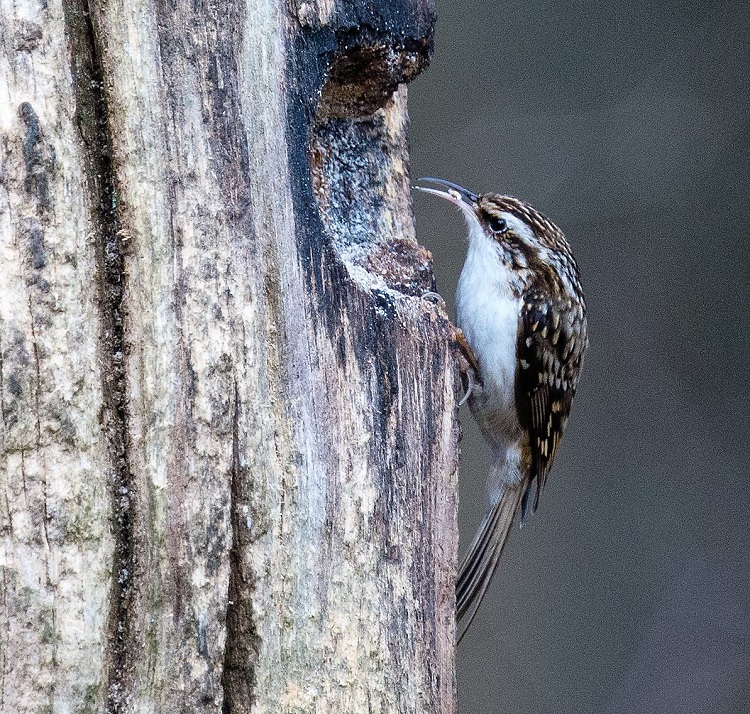 And many, many Chaffinches: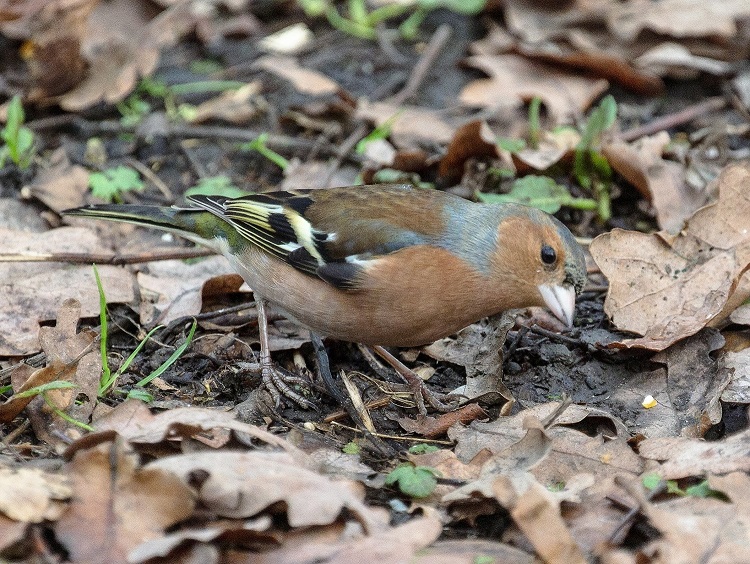 From the Ridley Hide the lake did not show many birds, but there were Wigeon close by.  It is often easy to overlook the subtle beauty of female feathers: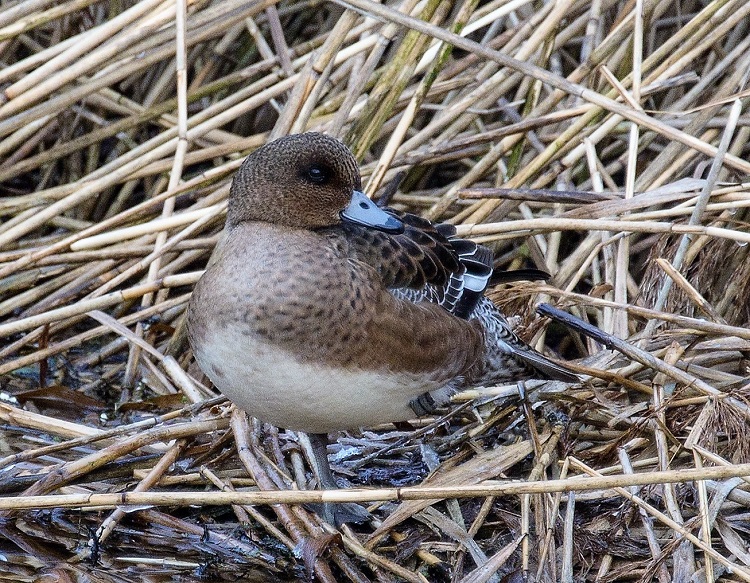 A further visit to GPNR later in the month coincided with a bit of snow - good backdrop for this Blue Tit: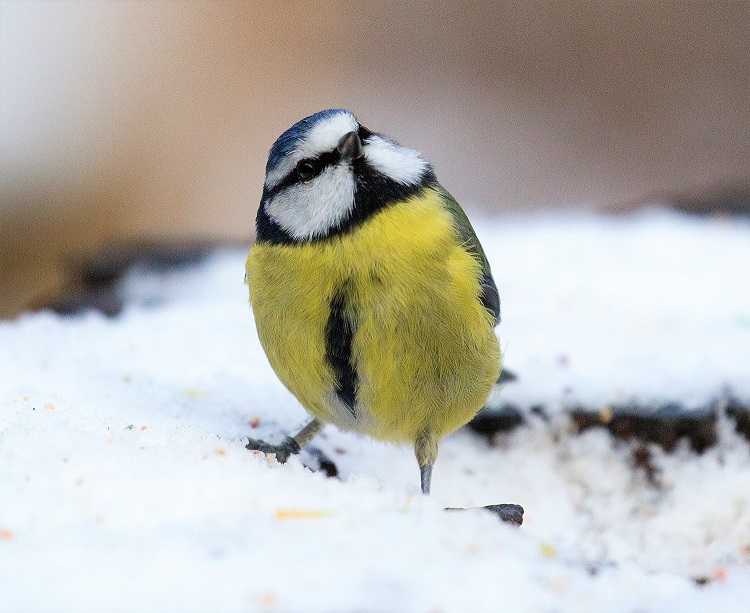 Washington WWT is always a fruitful site - captive birds of many varieties; the lake and river; and the feeding station. In many parts of the country it is quite hard to see Bullfinches, but the vivid male and the more muted female are always on view here.  This male is certainly 'in the pink':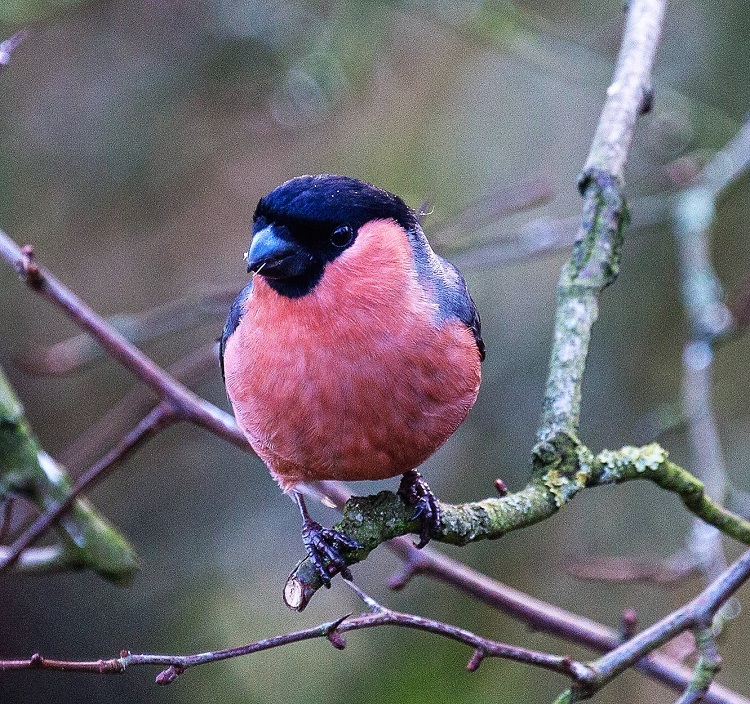 Another bright male swam on the lake - a Shoveler: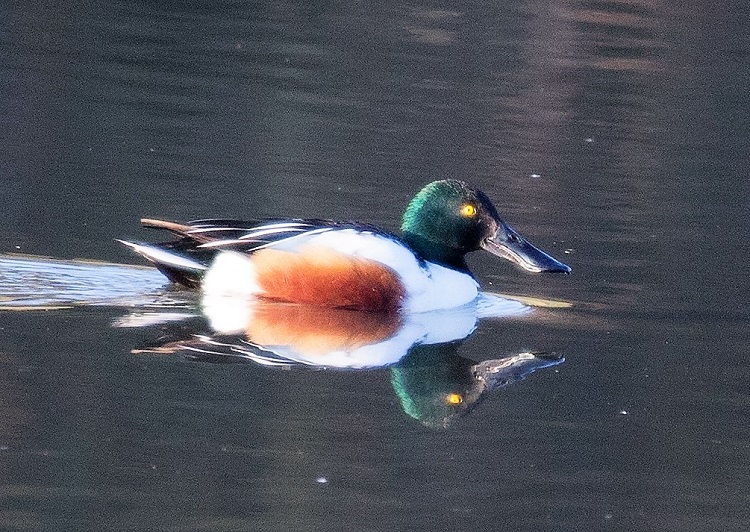 I was back at Washington in February, mainly to try out my new Fuji XH1 mirror-less camera. It was good to see Redpolls.  It is difficult to distinguish between the Lesser Redpoll (which is more common) and the Mealy Redpoll (scarcer but, confusingly, also sometimes called the Common Redpoll!!).  This one could well be a Mealy - they are said to have a 'frostier' look with paler under-feathers: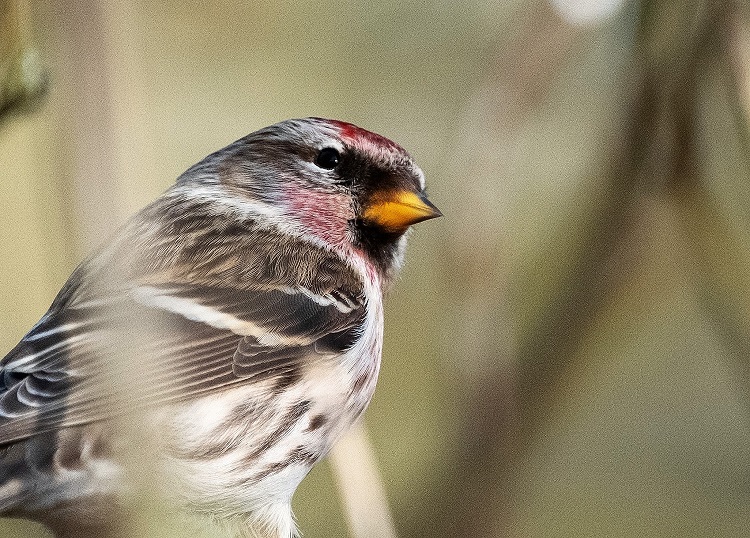 Since we have moved to Forest Hall, the Rising Sun Reserve in Wallsend is very accessible by foot.  Our walk there takes us past the Newcastle United Training Ground (not much to see there of any note....) and East Benton Farm where there is an abundance of House Sparrows: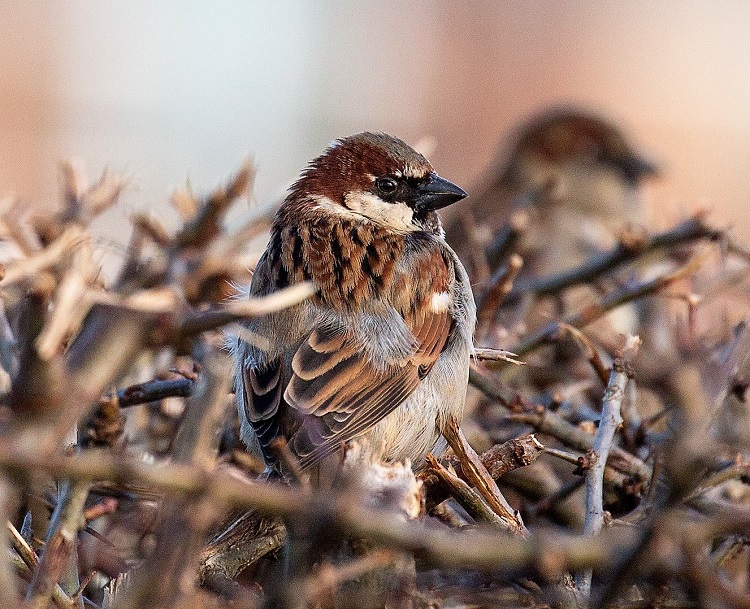 Mid-February we took a short break with the Heatherlea bird tour company who are based in Nethy Bridge on Speyside.  Chris Packham and his BBC 'Watch' programmes are coming from there this year.  We didn't see Chris - but this is what a group of birdwatchers looks like: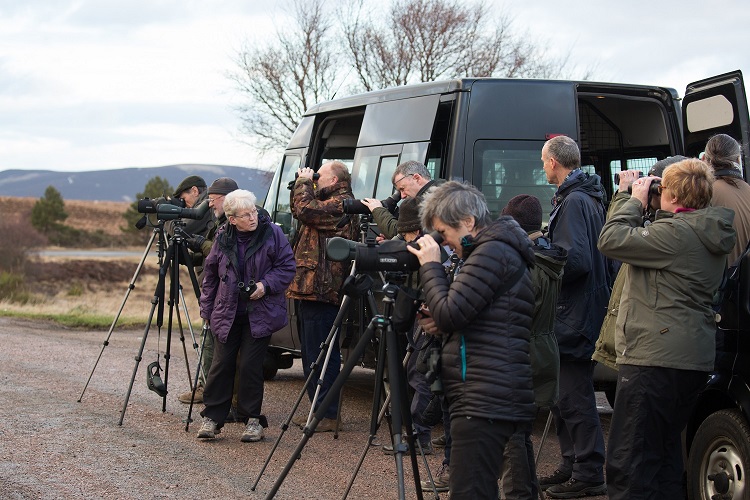 Another favourite local spot - only 10 minutes by car - is the Big Waters Reserve near Wideopen.  A good lake and a feeding station that usually has visits from Yellowhammers: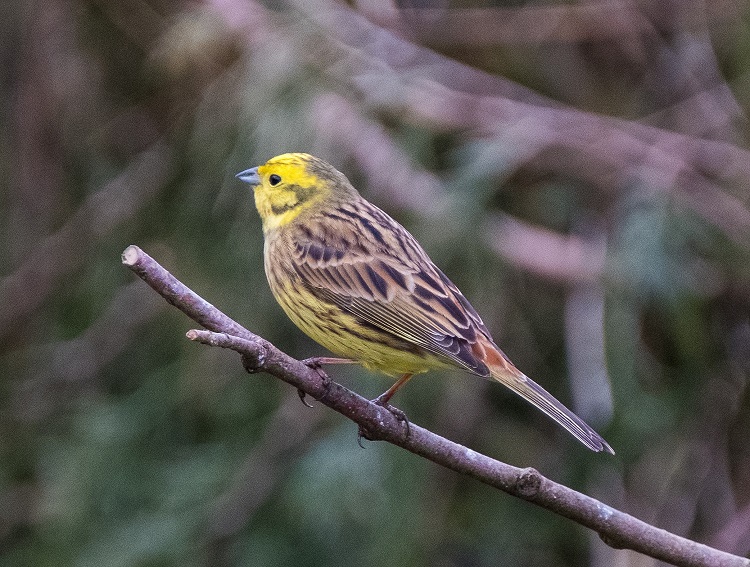 I also like to appreciate the plumage of what can be dismissed by birdwatchers as 'little brown jobs'.  Look more closely at the Dunnock: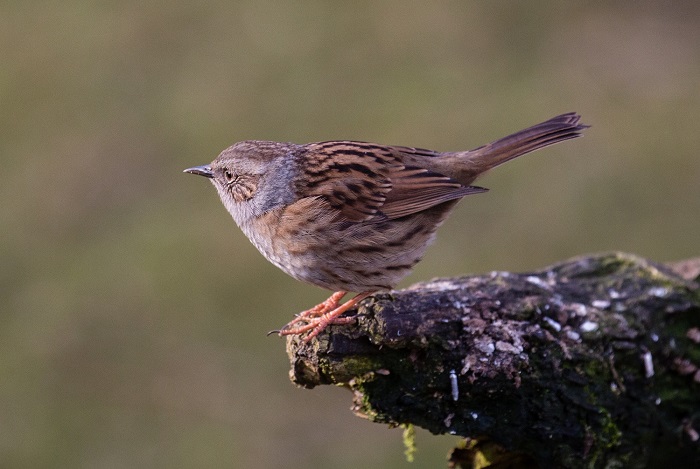 and at this female Reed Bunting: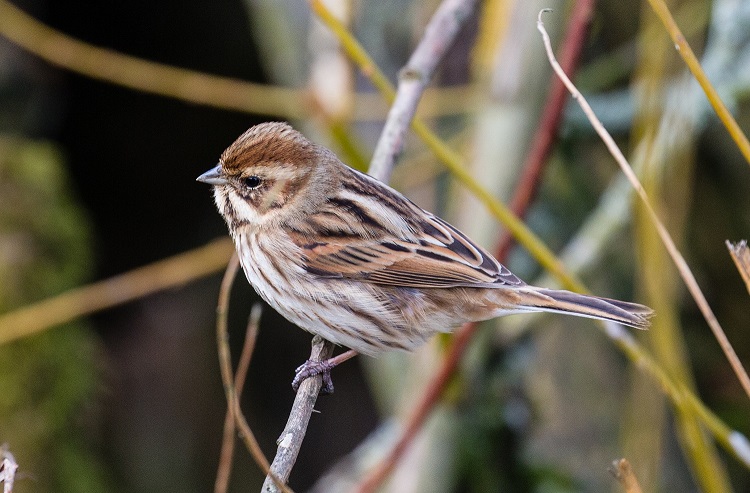 Interspersed with these visits to local reserves are trips to the coast.  Sanderling, seen at Boulmer, are a favourite: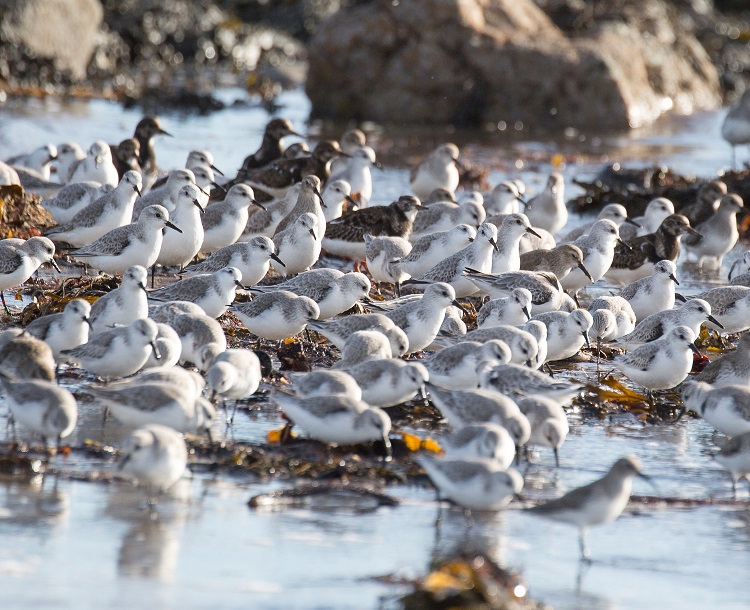 A new spot for our Tuesday morning bird class was Warkworth and Amble.  On the way back home, Julia and I dropped in to Cresswell, hoping to see the resident Barn Owl. He obliged: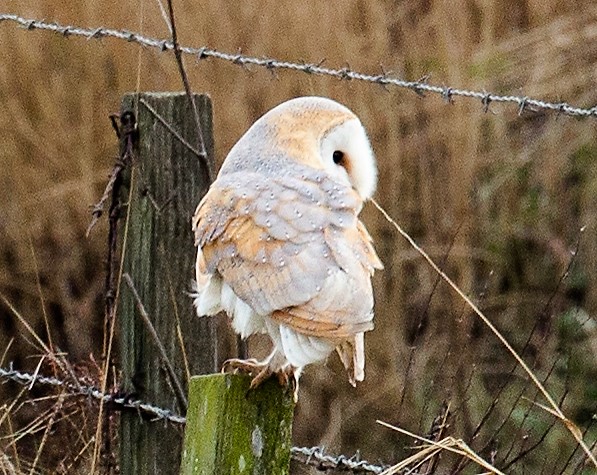 We saw another Barn Owl at Far Pastures (Thornley Woods) and also a Short-eared Owl in Durham (near the Tanfield Railway).  These sightings were led by Keith Bowey - as part of his Natural History Society of Northumbria course 'Owling at the Moon' which Julia and I enjoyed over two weekends at the end of February.


Here's hoping for plenty more birds as Spring arrives - when will we spot our first hirundine and our first warbler?  Hopefully before our forthcoming trip to Ecuador and the Galapagos - which we know will provide some exciting photographic opportunities.

This entry is a bit out of order - but never mind...

In June 2018 Julia and I visited Greece and Albania, the region known as Prespa.  The tour was organised by a company we met at Birdfair 2017 called Balkan Tracks.  We had a personalised tour just for us and our friends Chris and Anne Newman.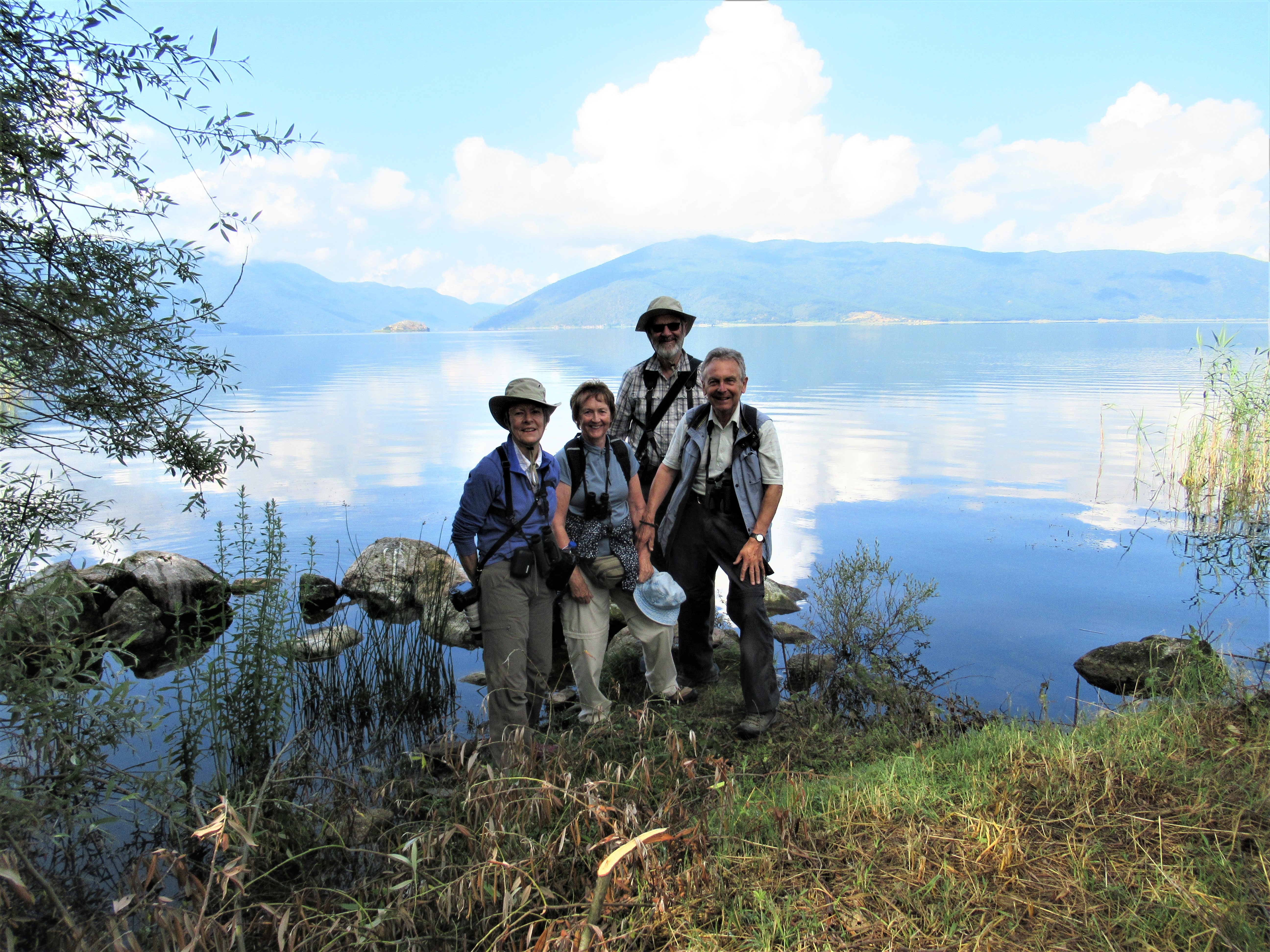 Our guide, Iannis Theodoropoulos was outstanding.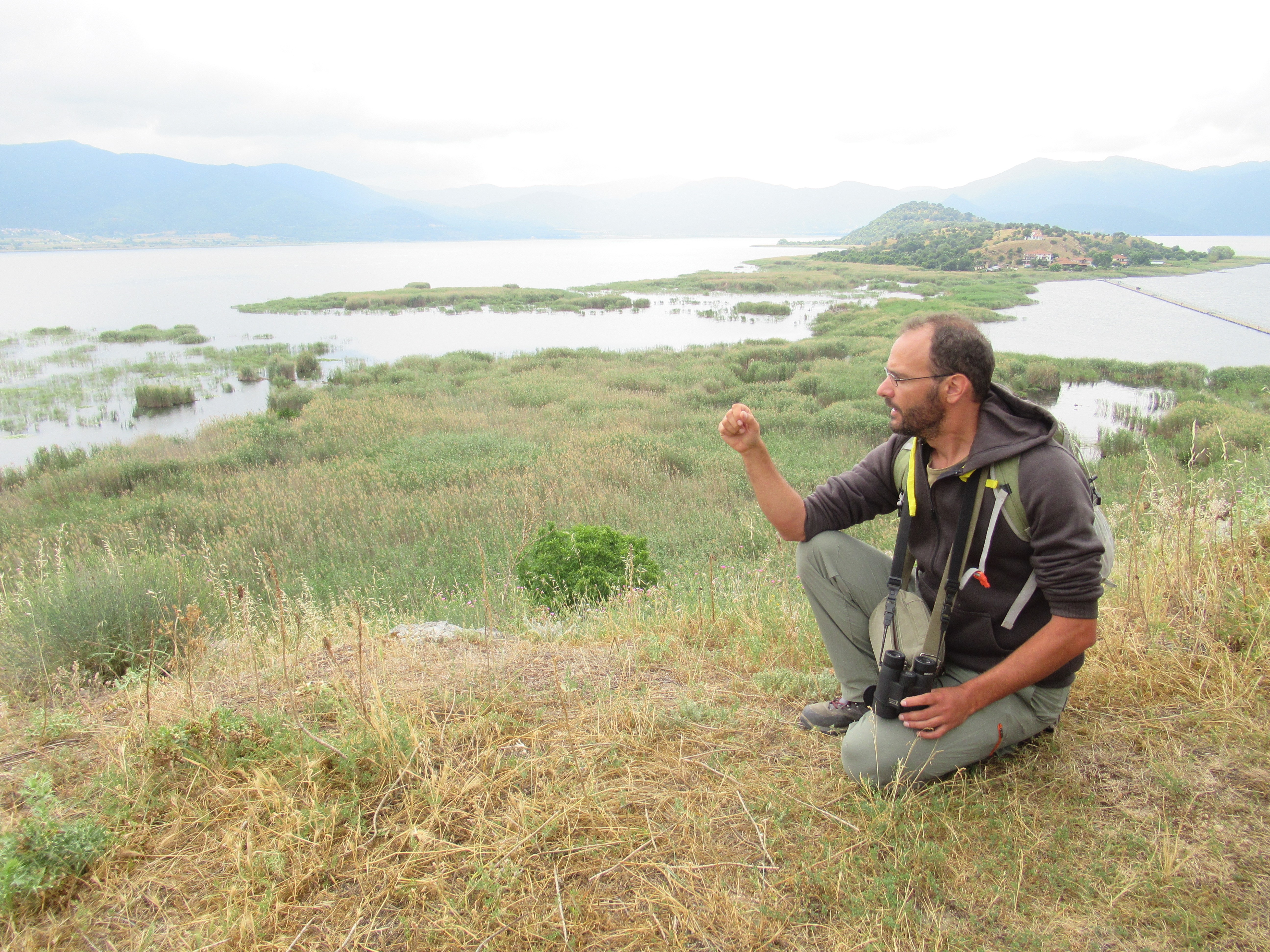 We saw about 115 bird species - including some 'lifers'.  On our first day we had great views of a Lesser Kestrel.  And it went on and on... Olivaceous Warbler, Long-legged Buzzard, Roller, Bee-eater, Rosy Starling and lots of Nightingales - one of which we could actually see instead of just hearing!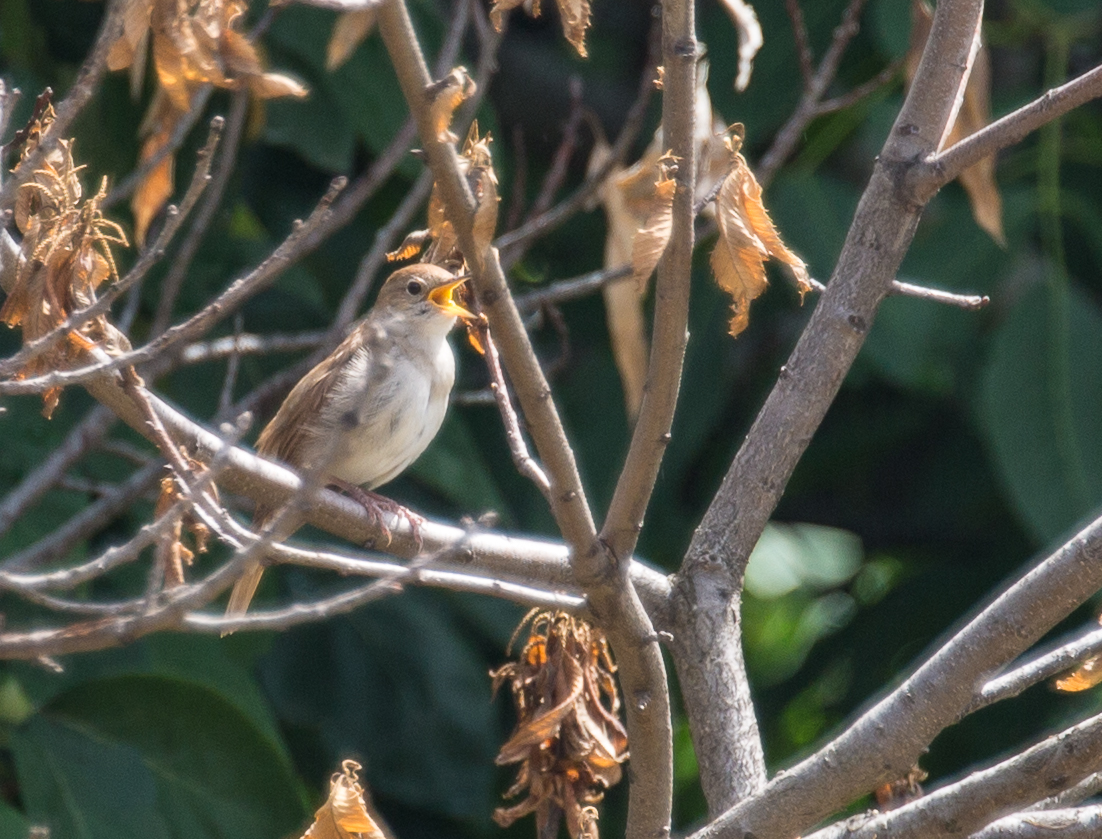 Prespa Lake is the meeting place for 3 countries, Greece, Albania and Macedonia.  There has been 30 years of dispute over the name of Macedonia - you may have noticed at the Olympics it features as the Former Yugoslav Republic of Macedonia (FYROM).  The arguments are founded on the fact that a large part of Greece is also known as Macedonia (Thessaloniki is the capital of that region).  While we were there, there was a momentous meeting of Prime Ministers (at Lake Prespa) to agree a new name for the country - the Republic of North Macedonia.  Our travel plans were interrupted and Chinook helicopters and police were seen in abundance!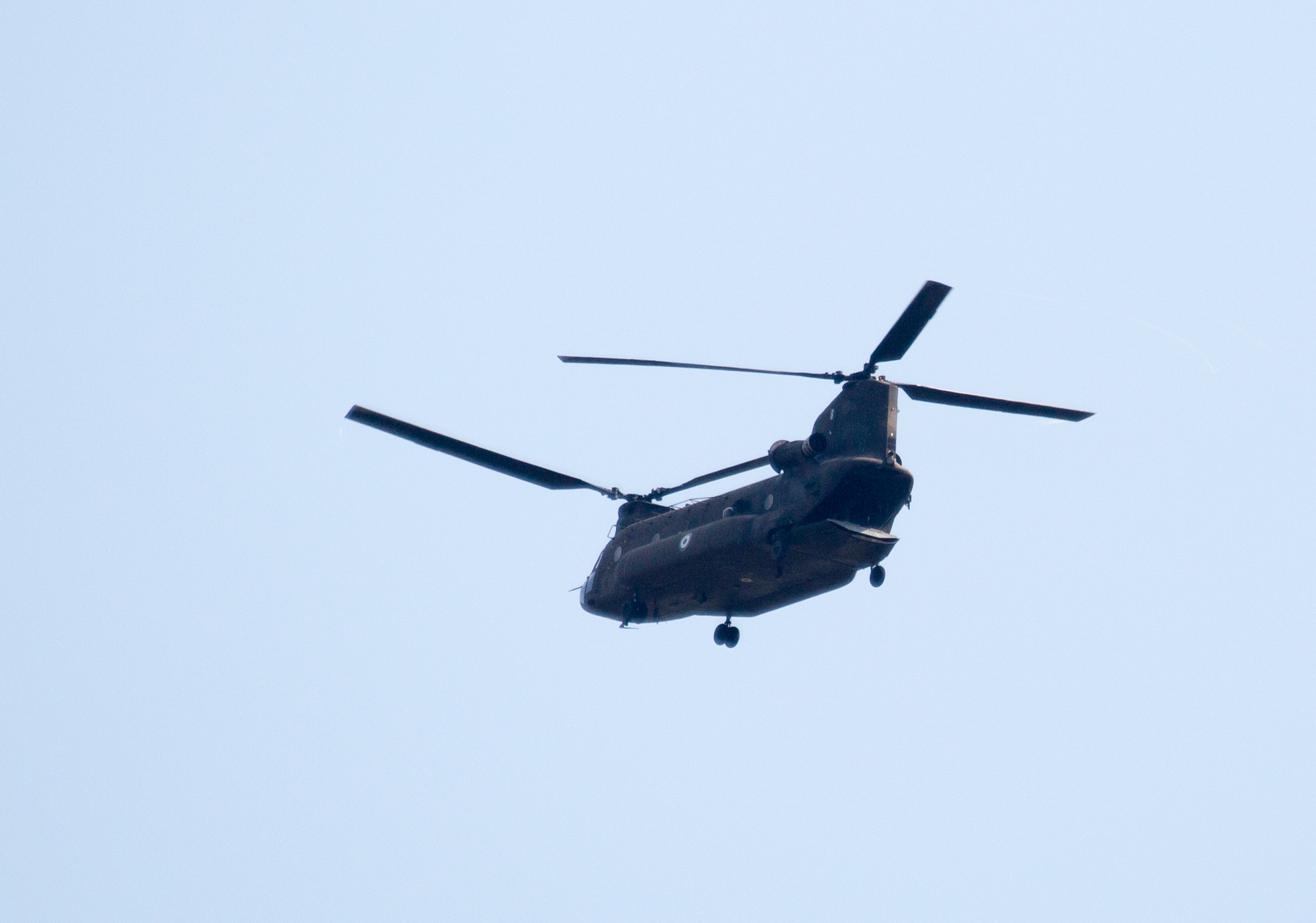 One of the attractions of the trip was to see Albania - a country that was closed for so long.  The country is one of the poorest in Europe with a simple agrarian economy.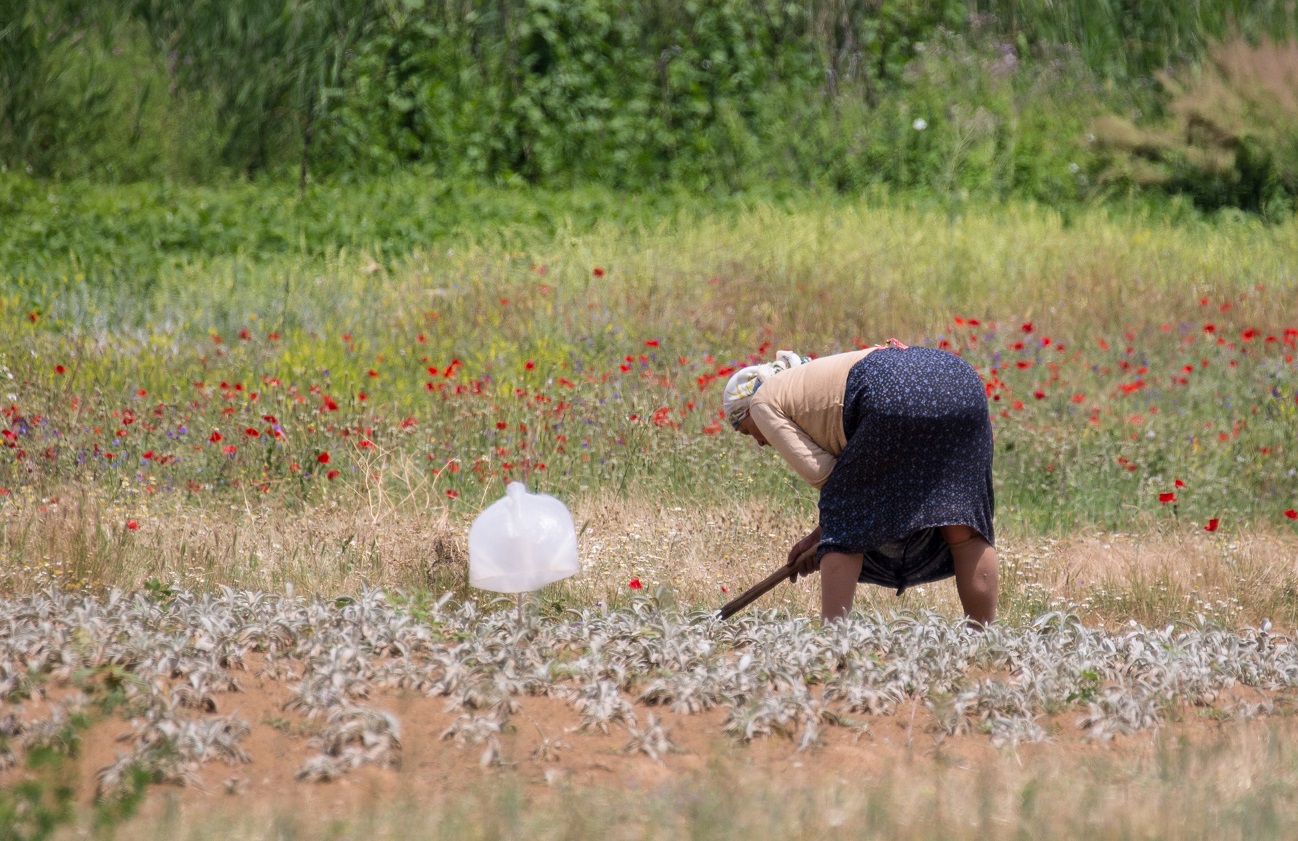 But it does have good bird life. As the tour continued we saw Rock Nuthatch, Blue Rock Thrush, Golden Oriole, Little Bittern, Alpine Swift, Short-toed Eagle, Cirl Bunting, Penduline Tit, Turtle Dove, Woodchat Shrike and so on and so on.
There are galleries of birds and other wildlife elsewhere on the website.

But here are a few to finish with - Great Egret, Red-backed Shrike and female Bearded Reedling.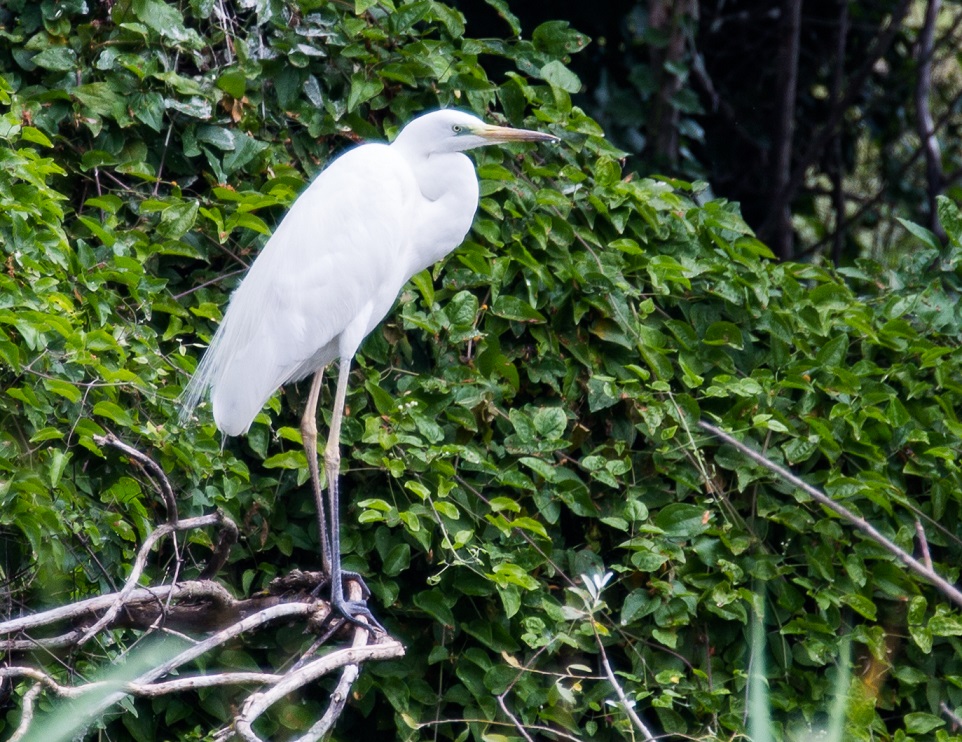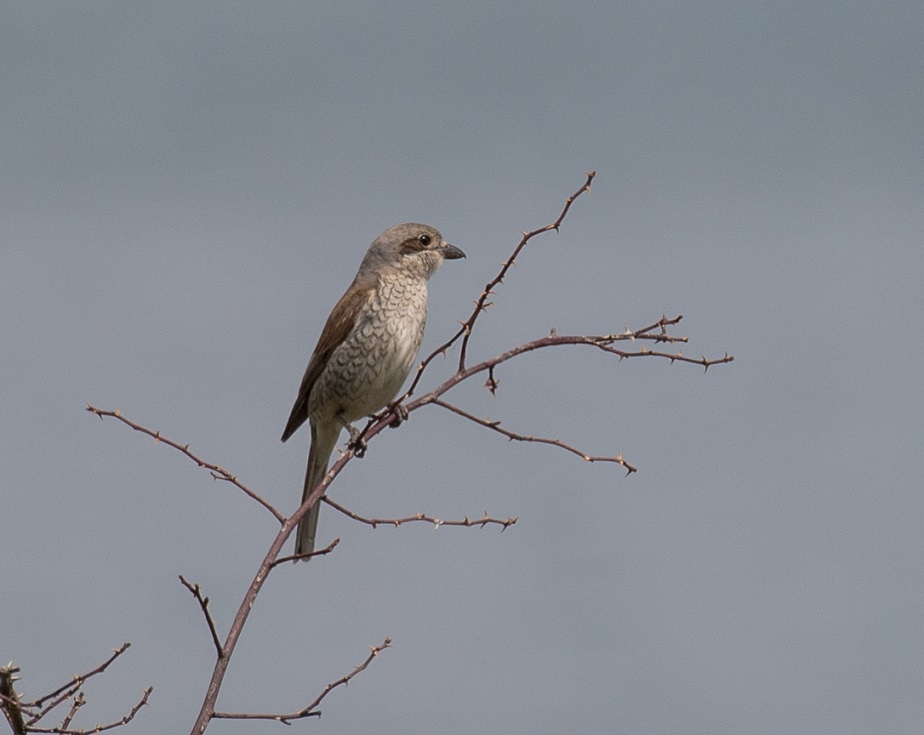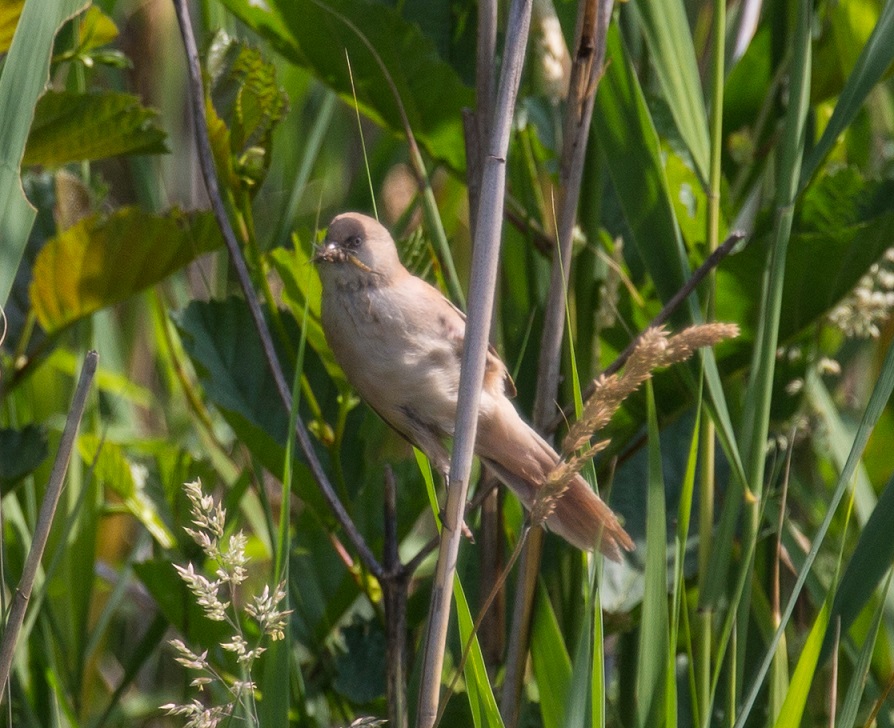 July 29th 2018 - we have just returned from a short break in Scotland, staying at the wonderful Grant Arms Hotel.  Good old fashioned hospitality and everything geared up for birdwatching too.  This time we had a DIY visit without any local guiding.  We now know a lot of the best places to visit - and we found some new ones too.
On the first morning we were very lucky to find Black and Red Throated Divers in full breeding plumage.  We had a close up view of a Red Grouse family plus we saw the lovely Crested Tit.  Over 50 other species followed - including Crossbill.  Other highlights were Spotted Flycatcher and the fantastic Ospreys at Loch Insh.  I have created a new page especially for the Ospreys on the website.  Here are few of the photos taken...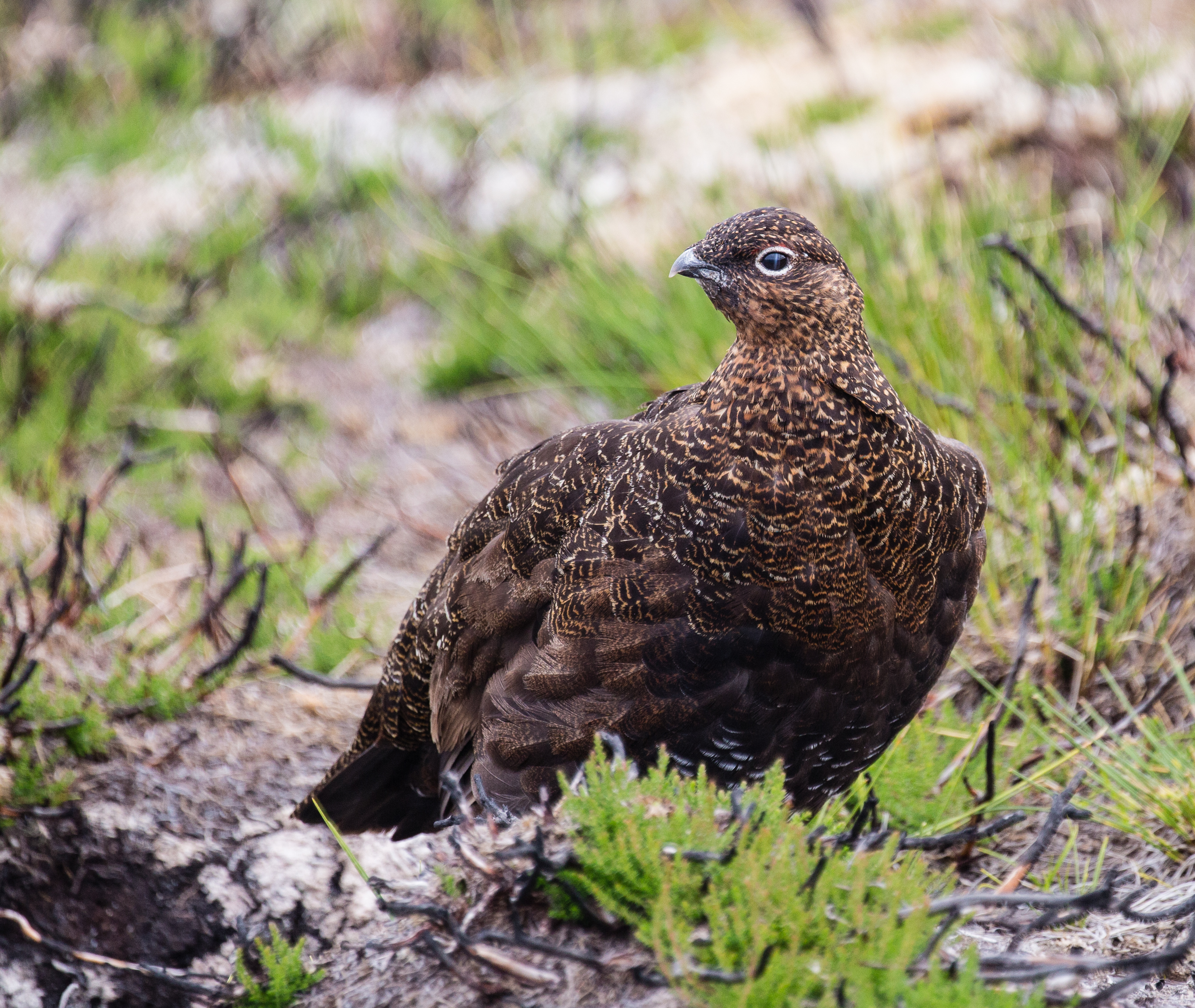 Red Grouse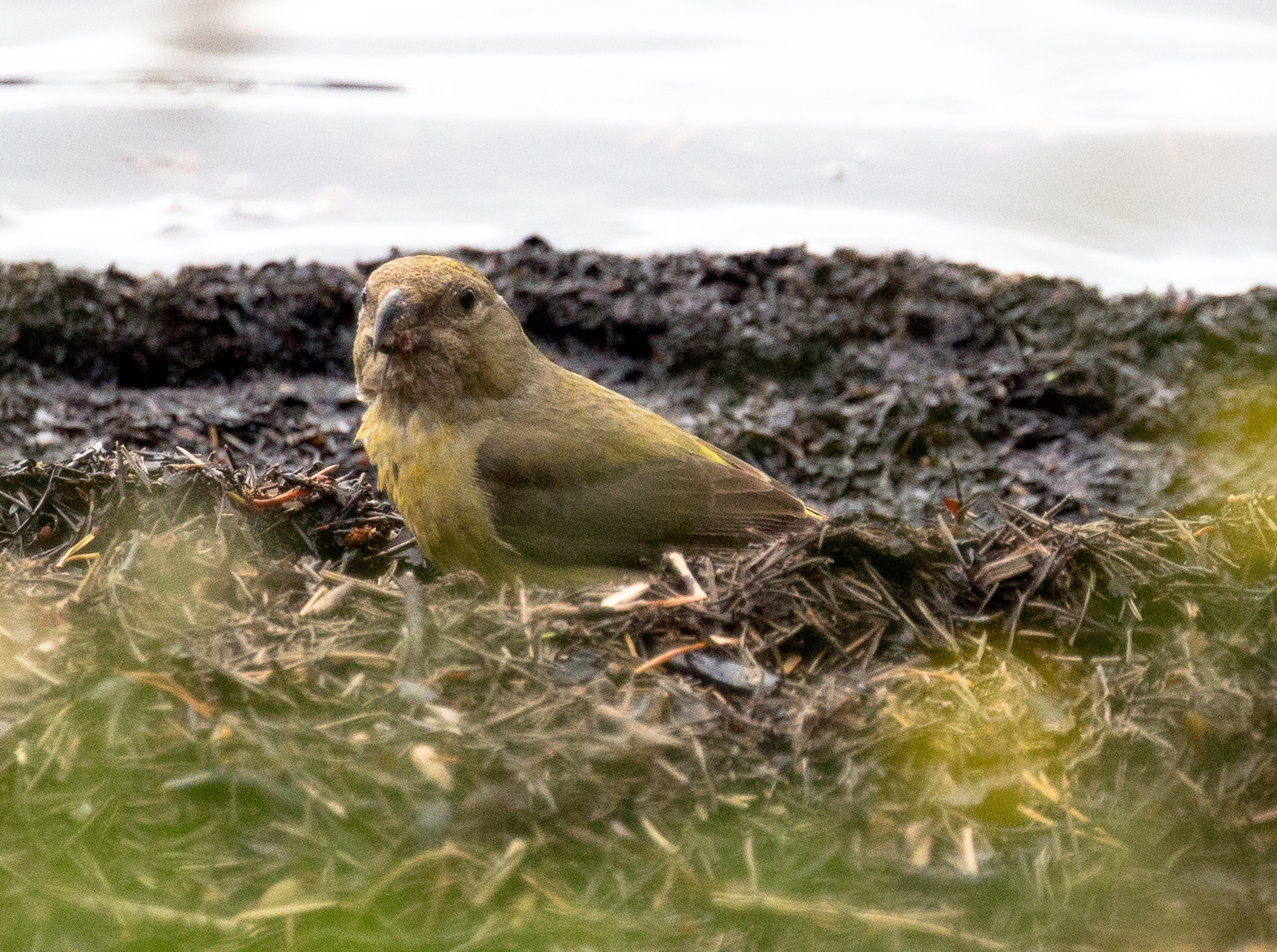 Crossbill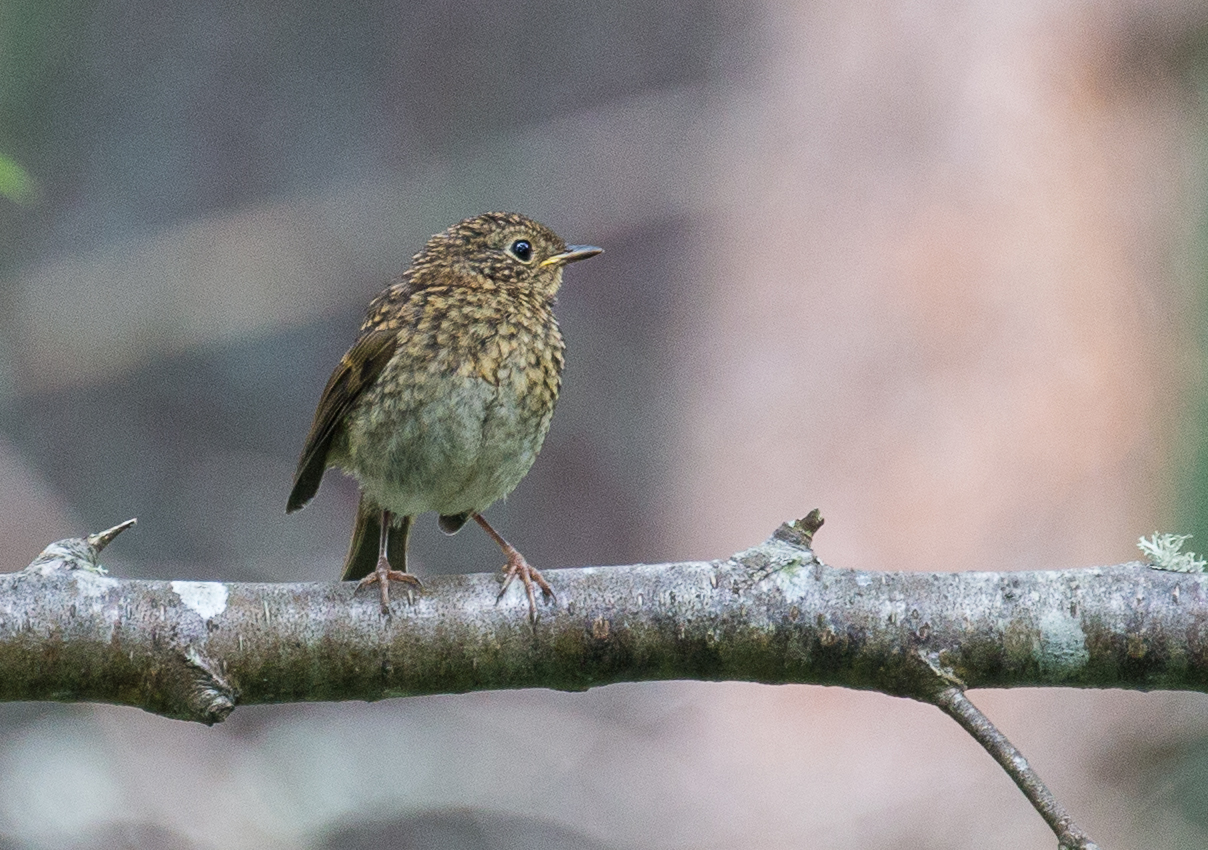 Juvenile Robin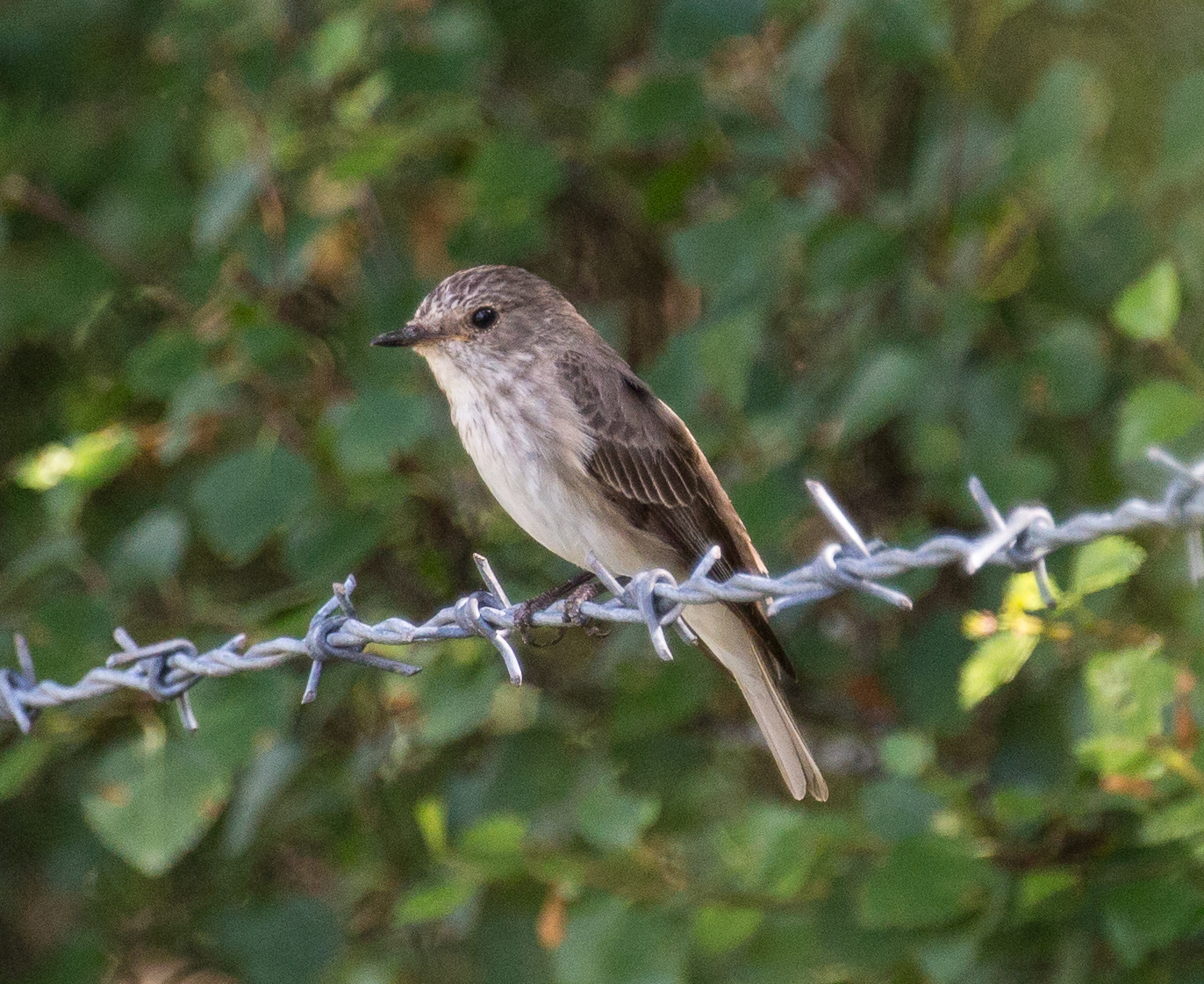 Spotted Flycatcher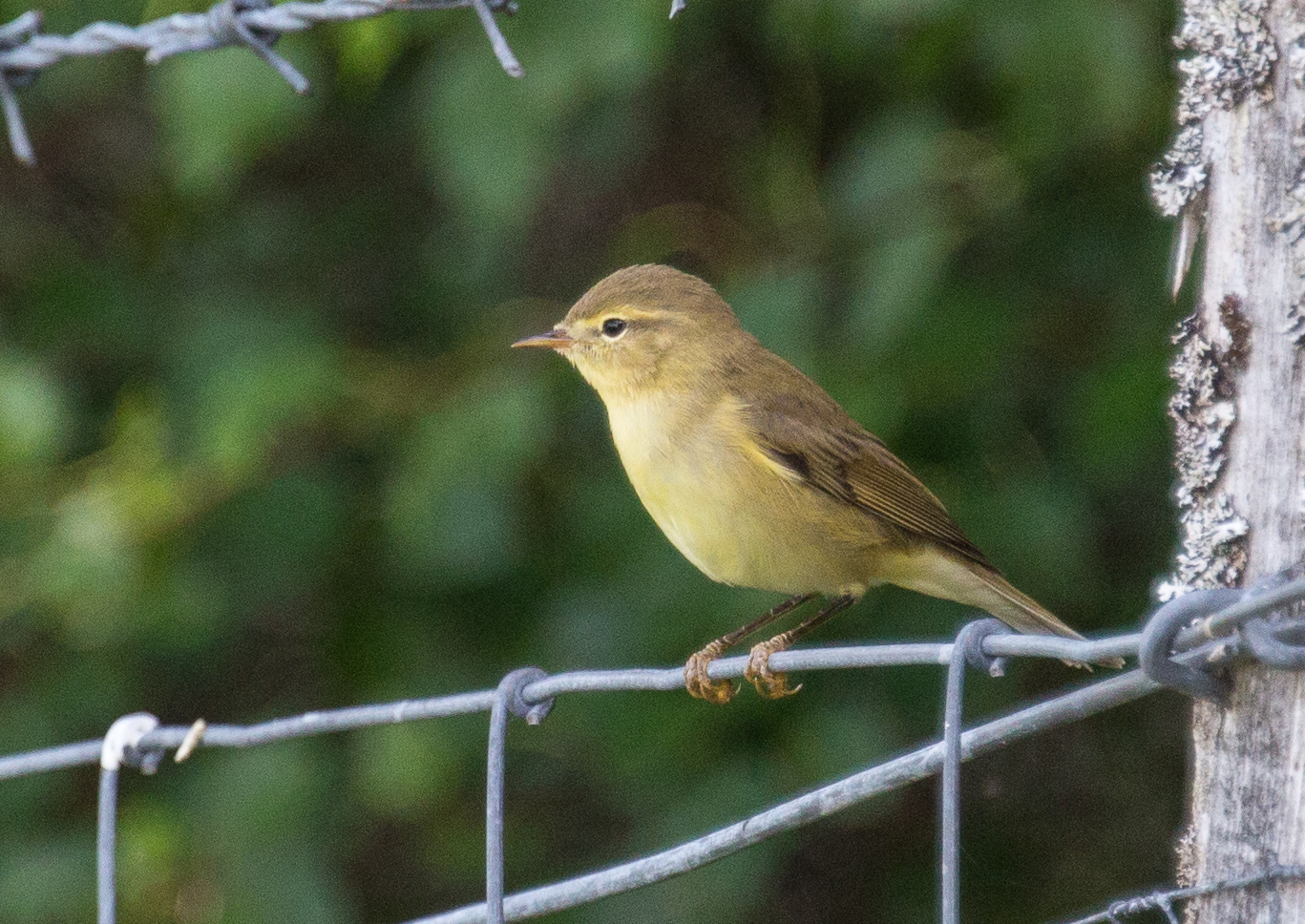 Willow Warbler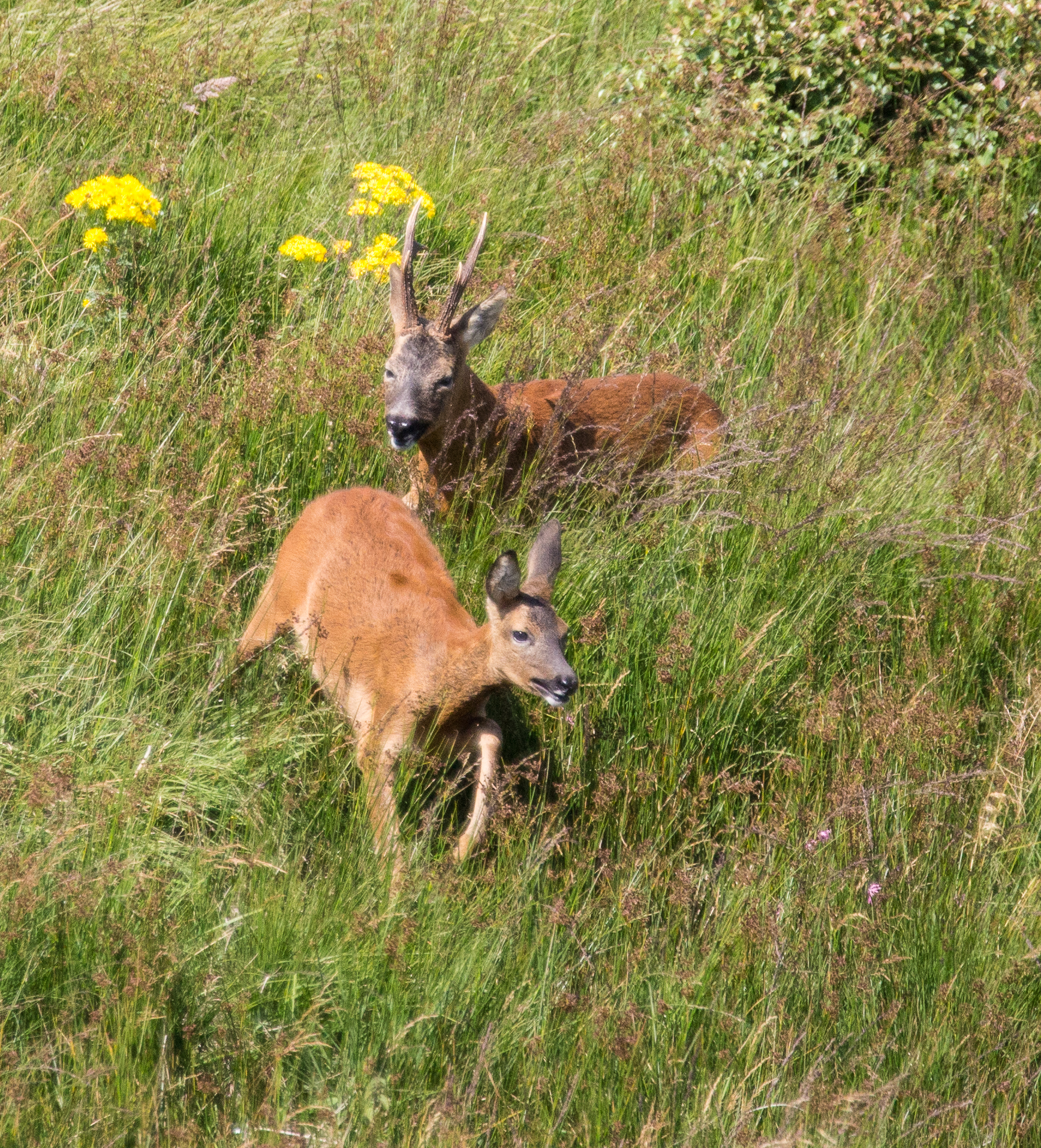 Roe Deer

A visit to Big Waters when everything was frozen meant that there was not much action on the lake - but there were plenty of visitors to the feeding station.  Eight different species posed on the same perch for me over a period of an hour or so.  Very obliging!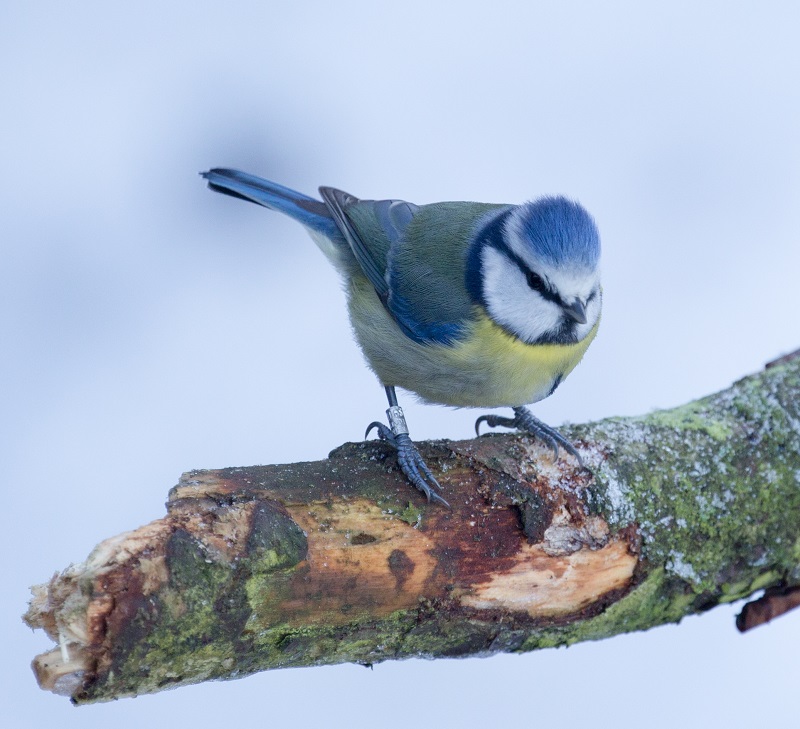 1. Blue Tit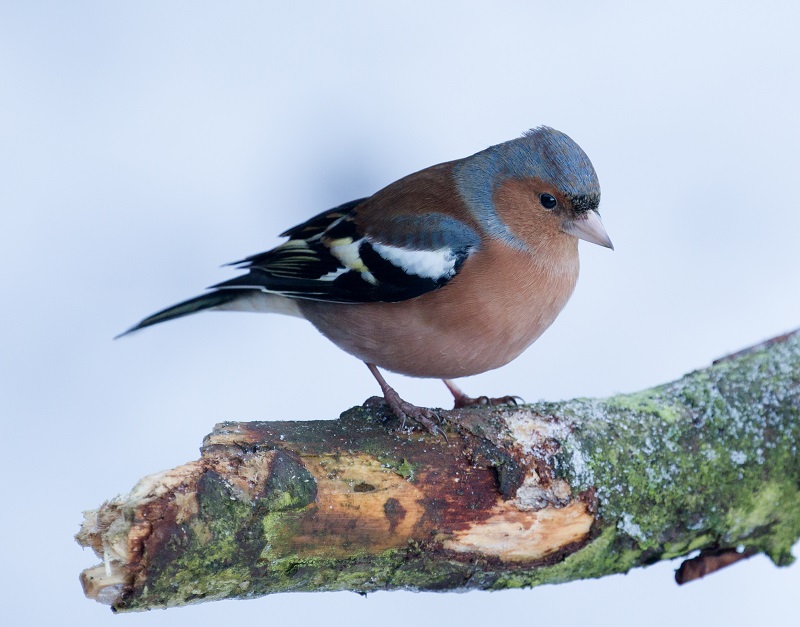 2. Chaffinch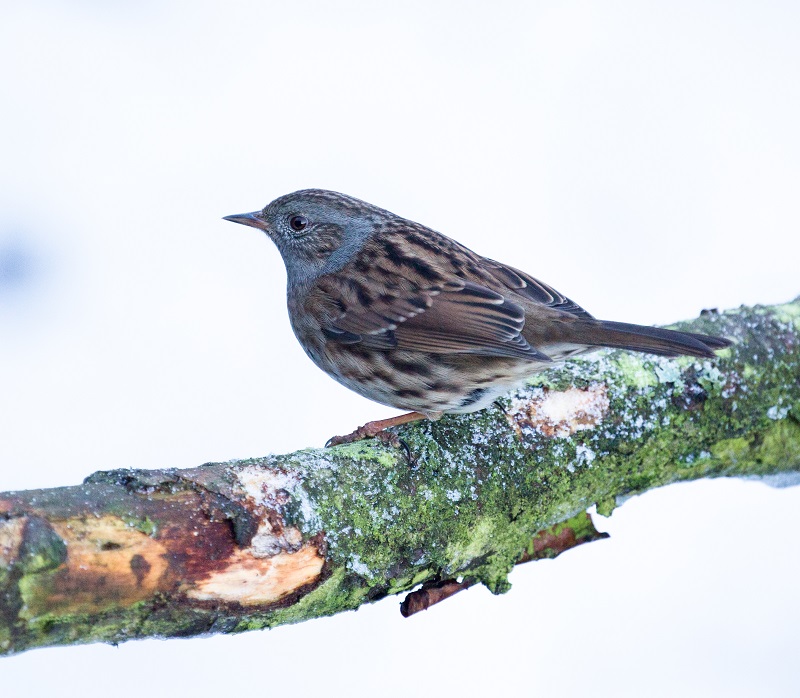 3. Dunnock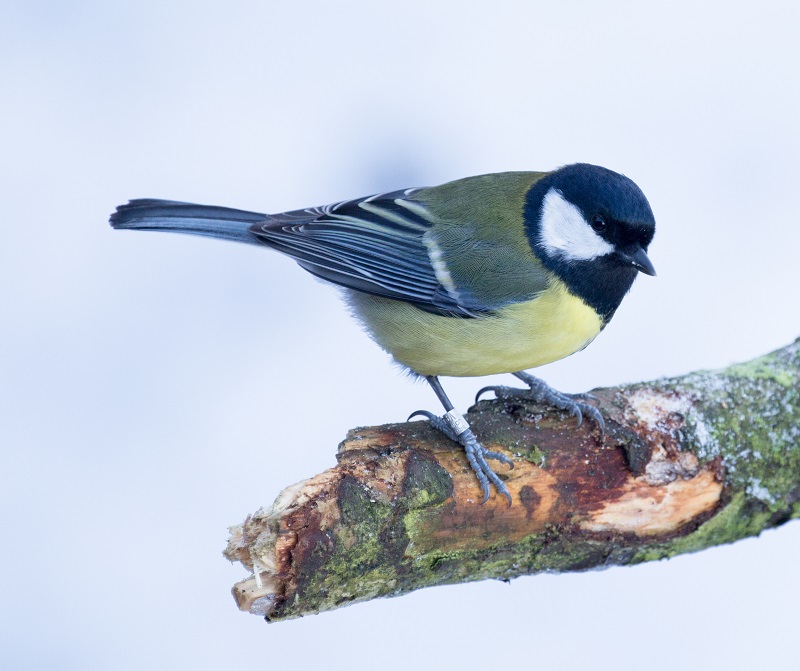 4. Great Tit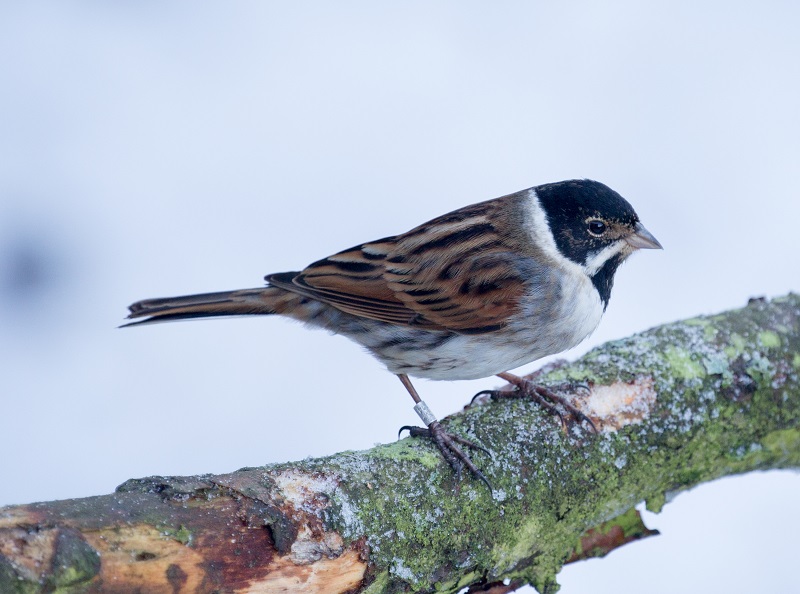 5. Reed Bunting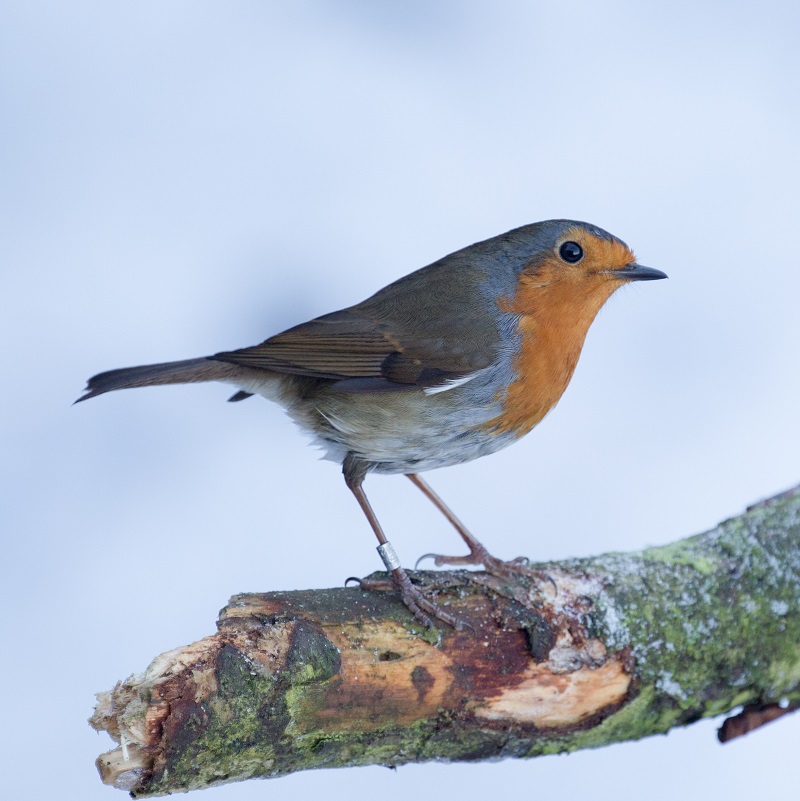 6. Robin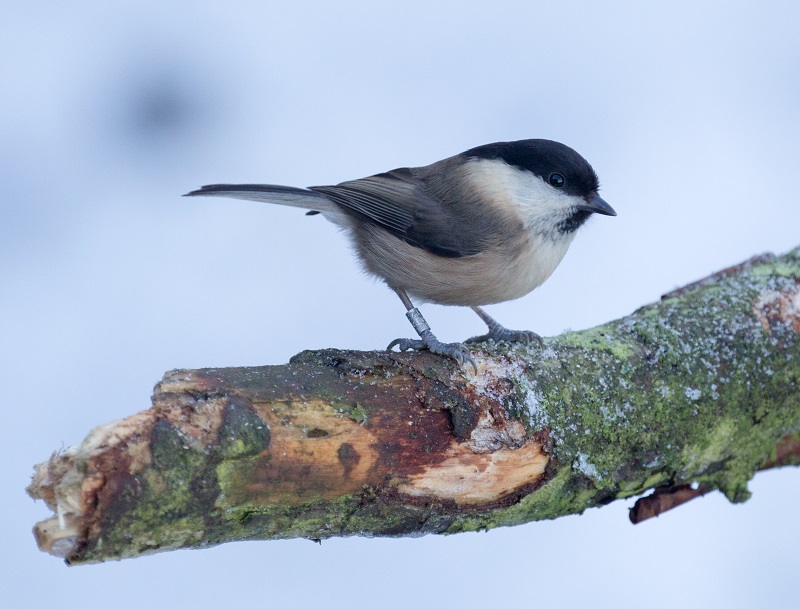 7. Willow Tit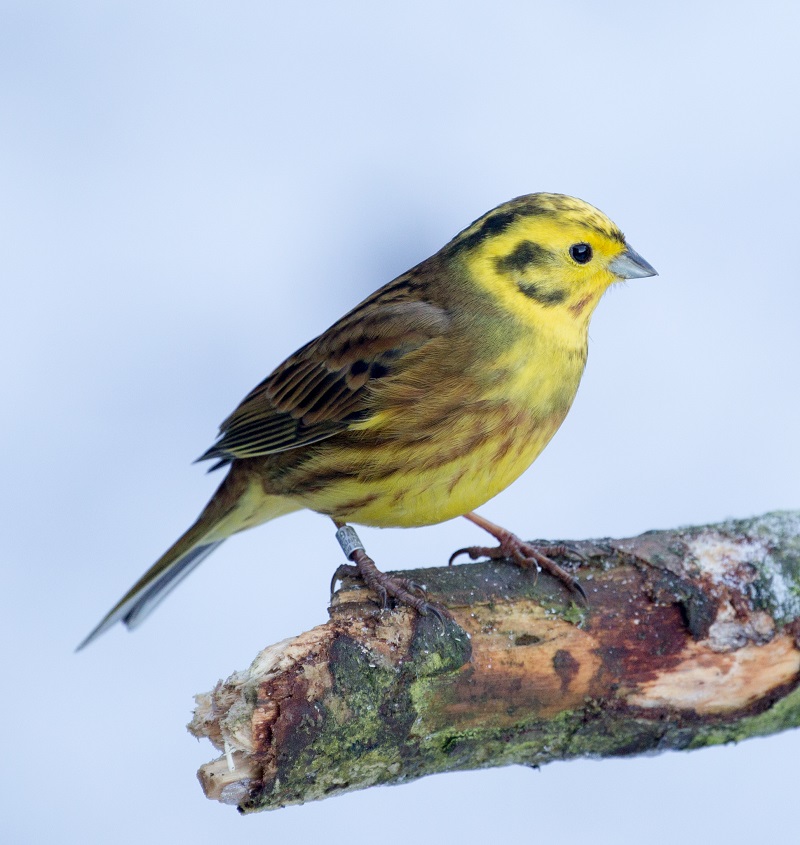 8. Yellowhammer

The first post of 2018.  I'm not sure if I am making a determined effort for 200 UK birds this year - but I might as well count them anyway.
January 10th and I'm on 63.
I went to Wallington NT yesterday to the hide and feeding station hoping to see Brambling.  That's where I had good views last year - good enough for this bonny bird to appear in Calendar 2018.
Not lucky this time - but still plenty going on.  Mostly tits and finches - but also a Field Vole (I think) and a mole hill erupting like Vesuvius in front of me (but no sight of Moley).
I was pleased to snap Sparrowhawk, Marsh Tit and Goldcrest.  Though it was incredibly dark - so to get pictuures at f5.6, 1/400 I had to boost the ISO to 12,800.  Hence a horrible lot of 'noise' in these pictures.  But never mind, it was still a good morning...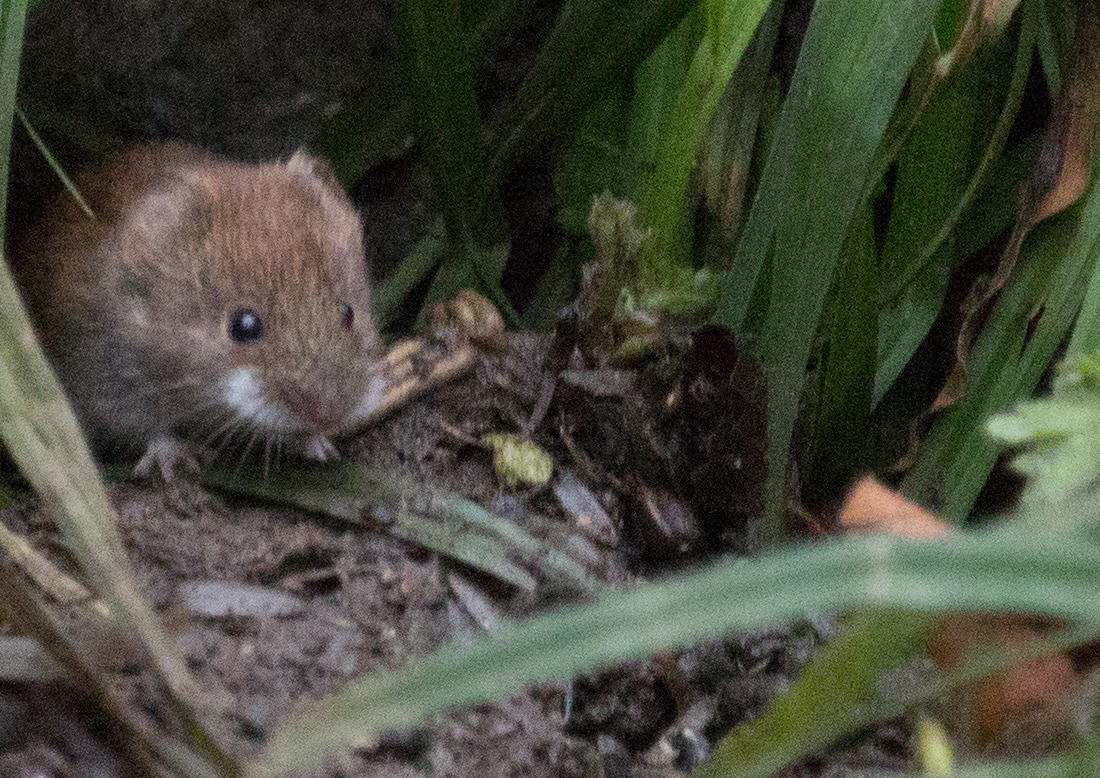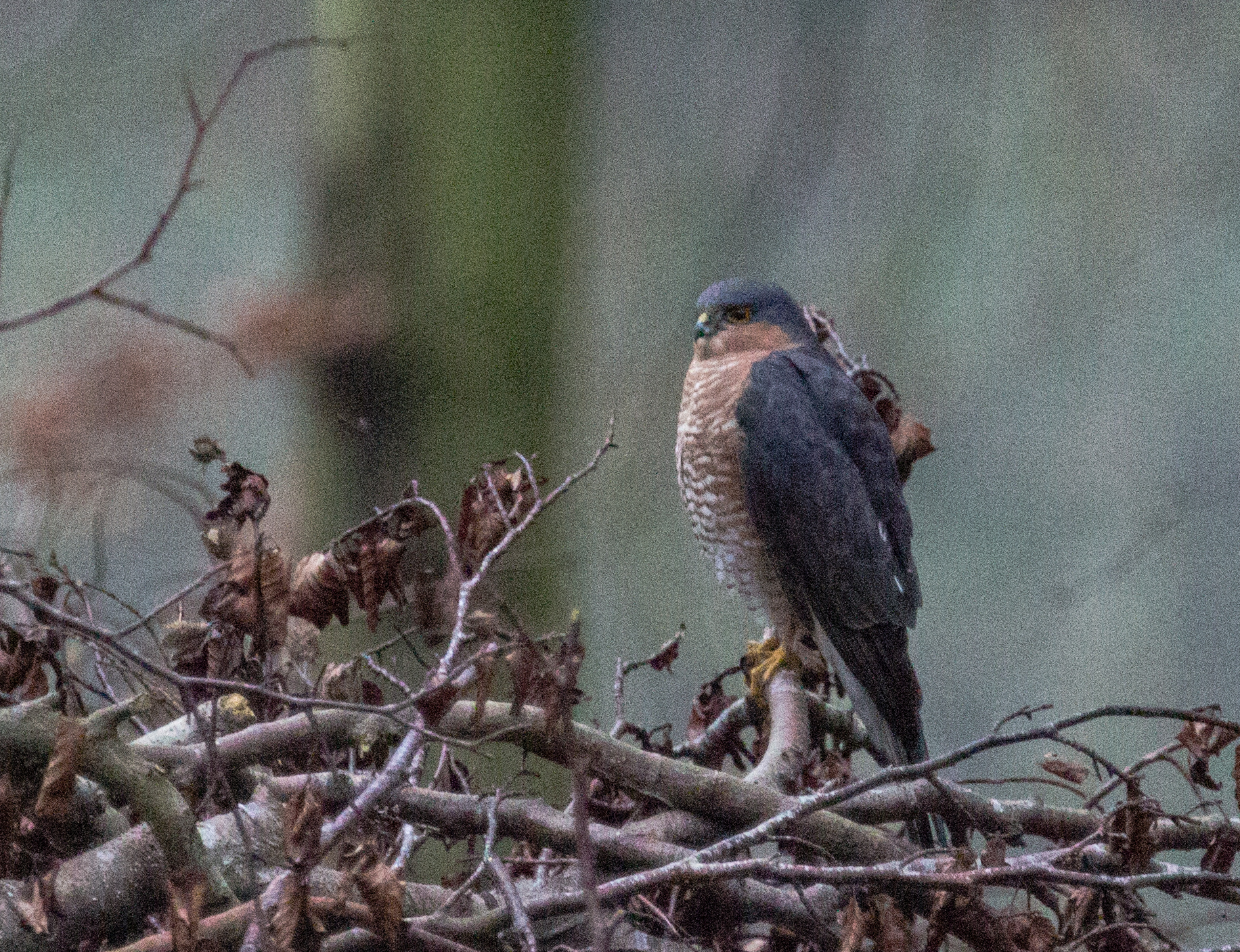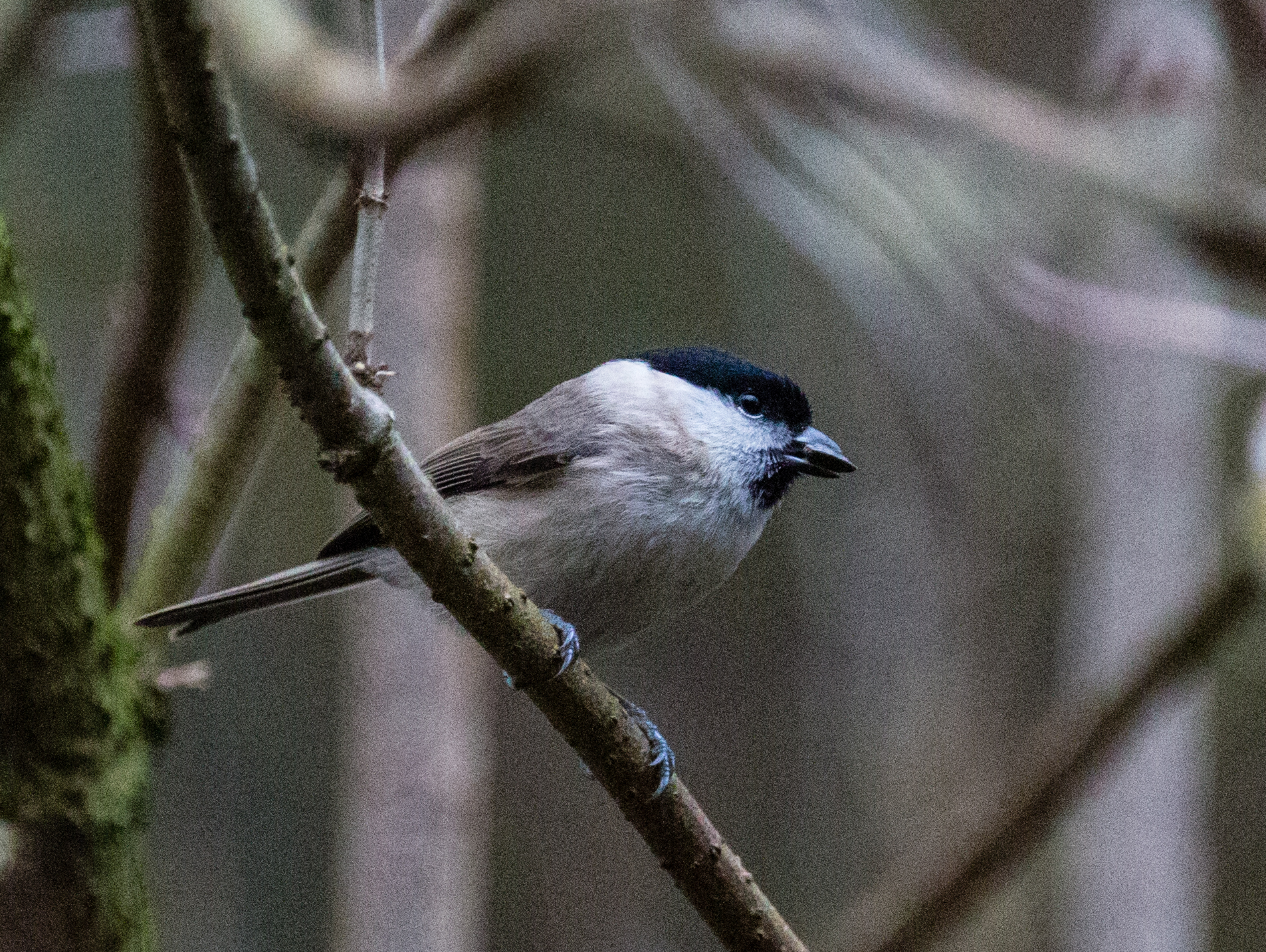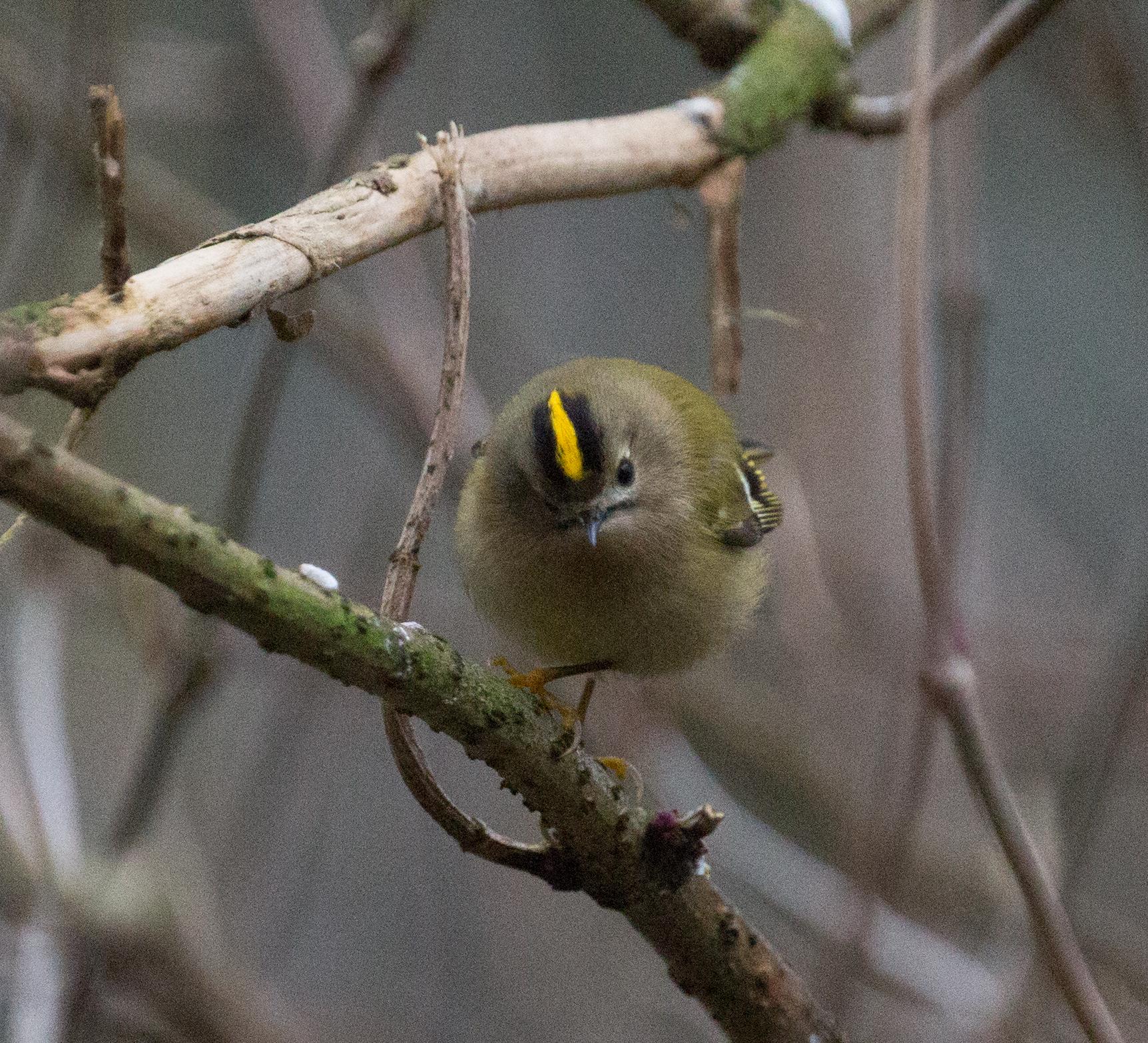 I can't believe it is 4 months since I posted on this Blog! No wonder no-one follows it... Excuse? I've been posting pictures to my Facebook page (and had forgotten about this page if I'm honest).  But for all 'non-Facebookers' here are some November pictures.
A Grey Phalarope stayed next to South Shields pier for quite a while; Snow Buntings were also there (which was handy); I had good views of a group of 5 Snipe at Shibdon Pond; a male Sparrowhawk (unsuccessfully) dropped into the feeding station at Big Waters: and the Willow Tit the Sparrowhawk was trying to catch!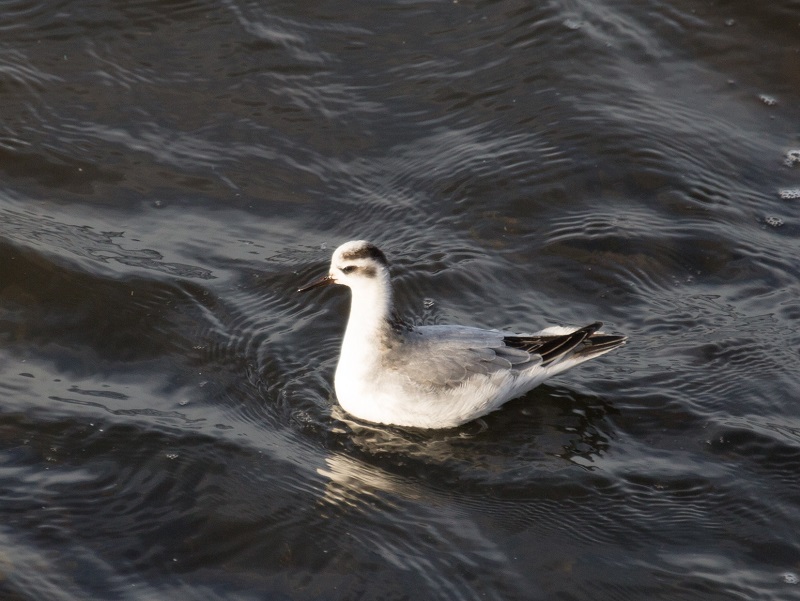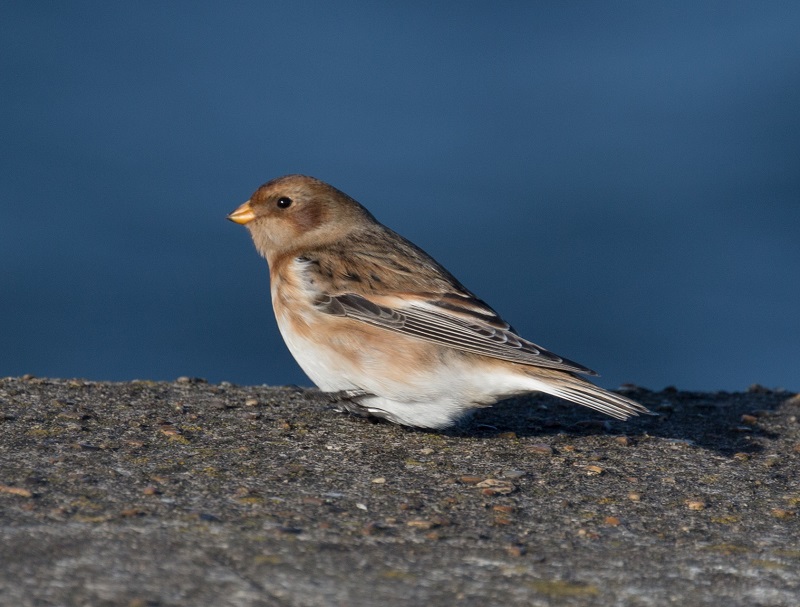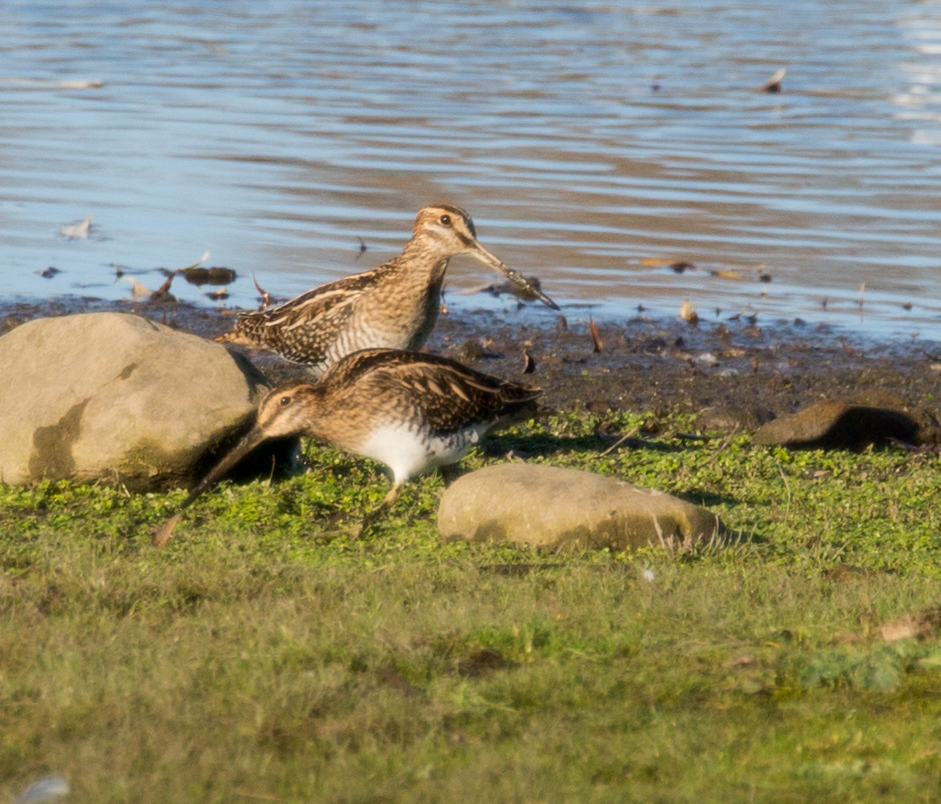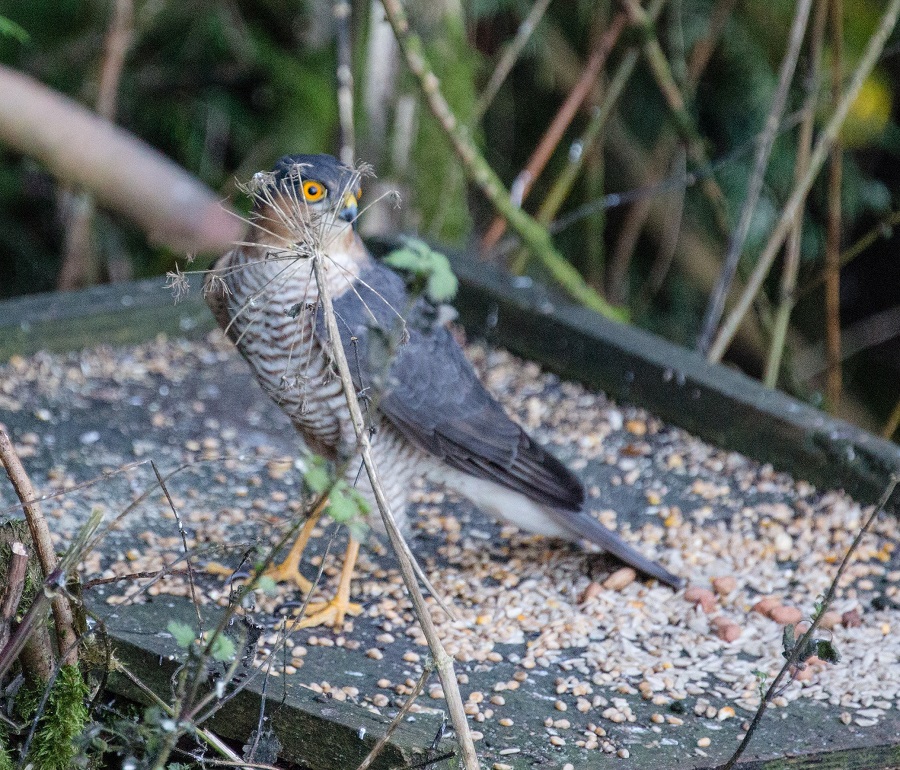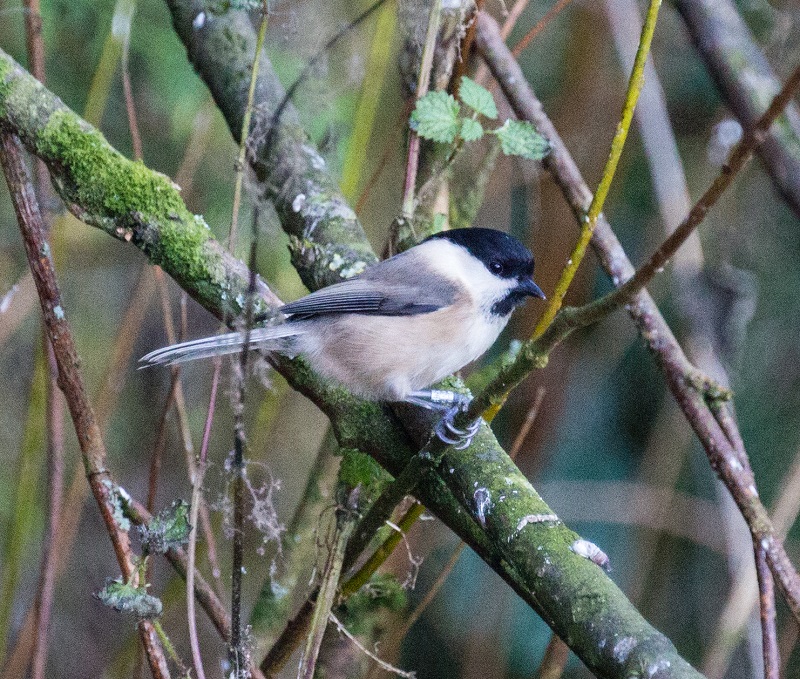 First day of the bird watching class's summer course today.  Summer? There was a whistling North wind that made 'long johns' the order of the day. However we were rewared for our persistence.  Lots of Avocets on Cresswell Pond with a really bright Yellowhammer on the boardwalk as we approached the hide.
Near the causeway were the first Wheatears of the season and from the hide at Druridge Pools we saw a vagrant Green-winged Teal.  All the usual suspects were there too - including: Shoveler, Red-breasted Merganser, Snipe, Pintail, Gadwall and 5 Little Egrets.
The real bonus was a very good view of a Yellow Wagtail.
Julia and I lingered a bit after the class dismissed and saw Sand Martins and a Common Swift.  A pair of Reed Buntings also posed for the camera.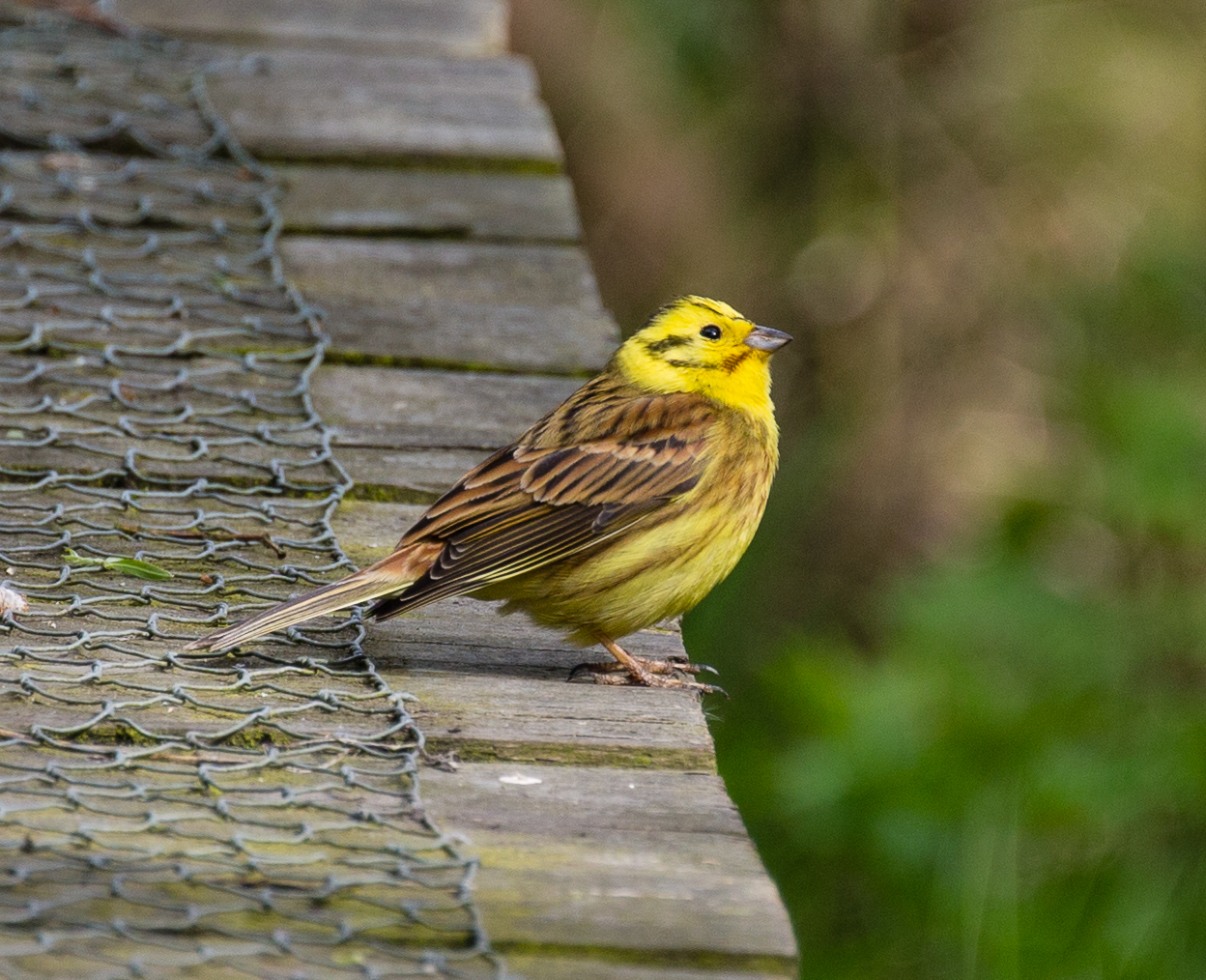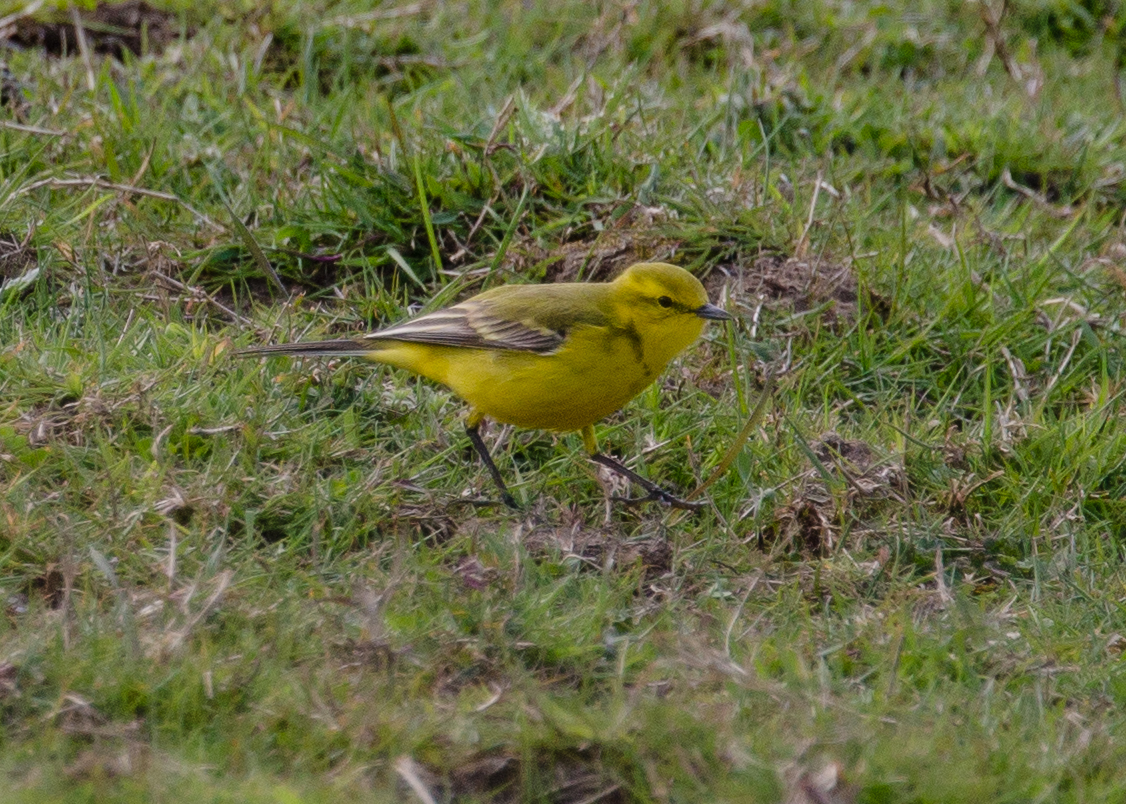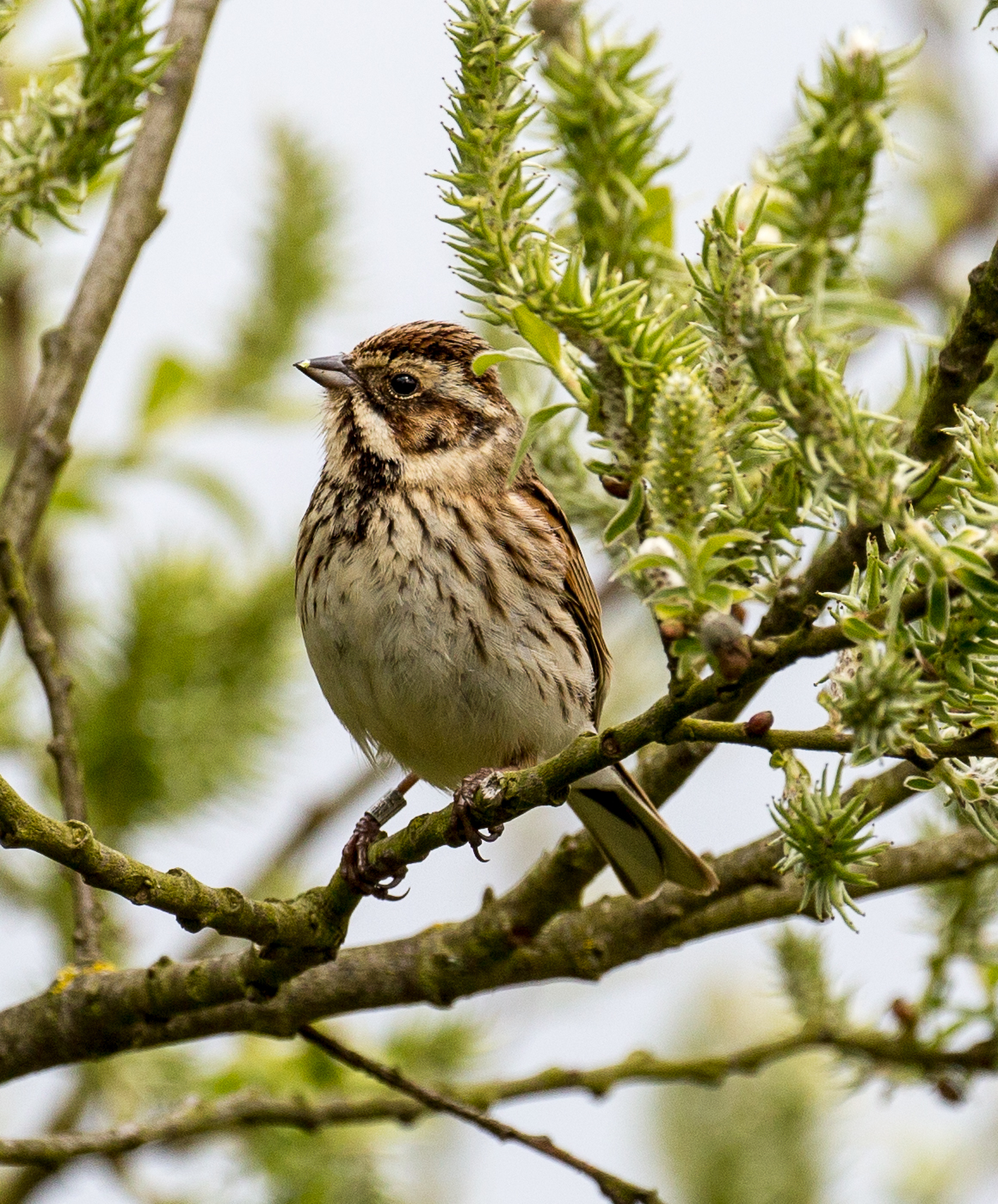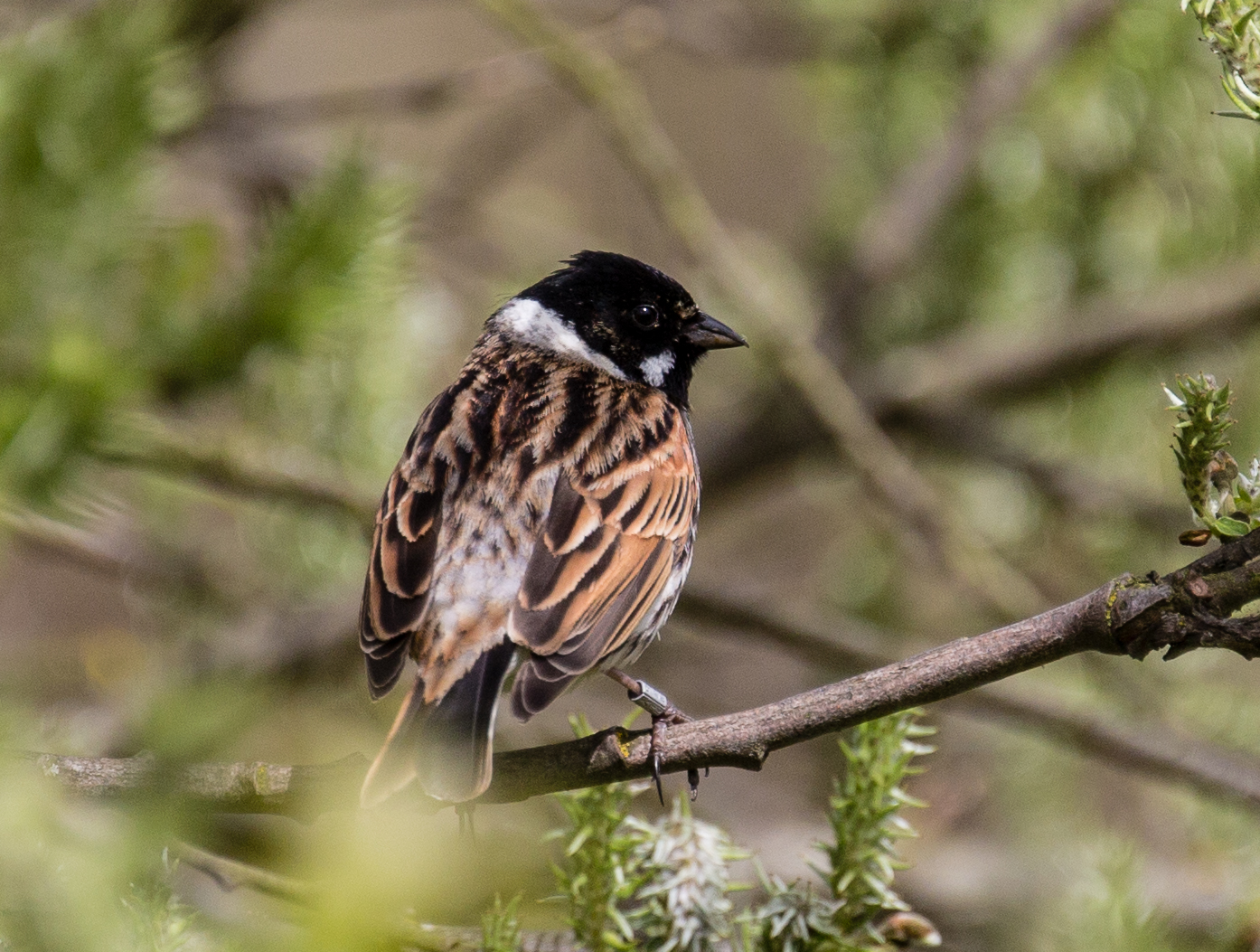 I took a trip to Rainton Meadows in Durham today - haven't been there for ages.  Totally dead - apart from Mallard, Mute Swan, Coot etc.  I came back via Washington WWT which was a bit of a mistake because a LEGO event meant that it was overrun by CHILDREN!!
However the Avocets are a delight.  There was also a good group of Godwits - which I am struggling to identify.  After much perusal I've gone for Black-tailed (until someone tells me I'm wrong).  

I also heard a strong song which I thought I recognised - Blackcap I thought... And blow me down, I was right!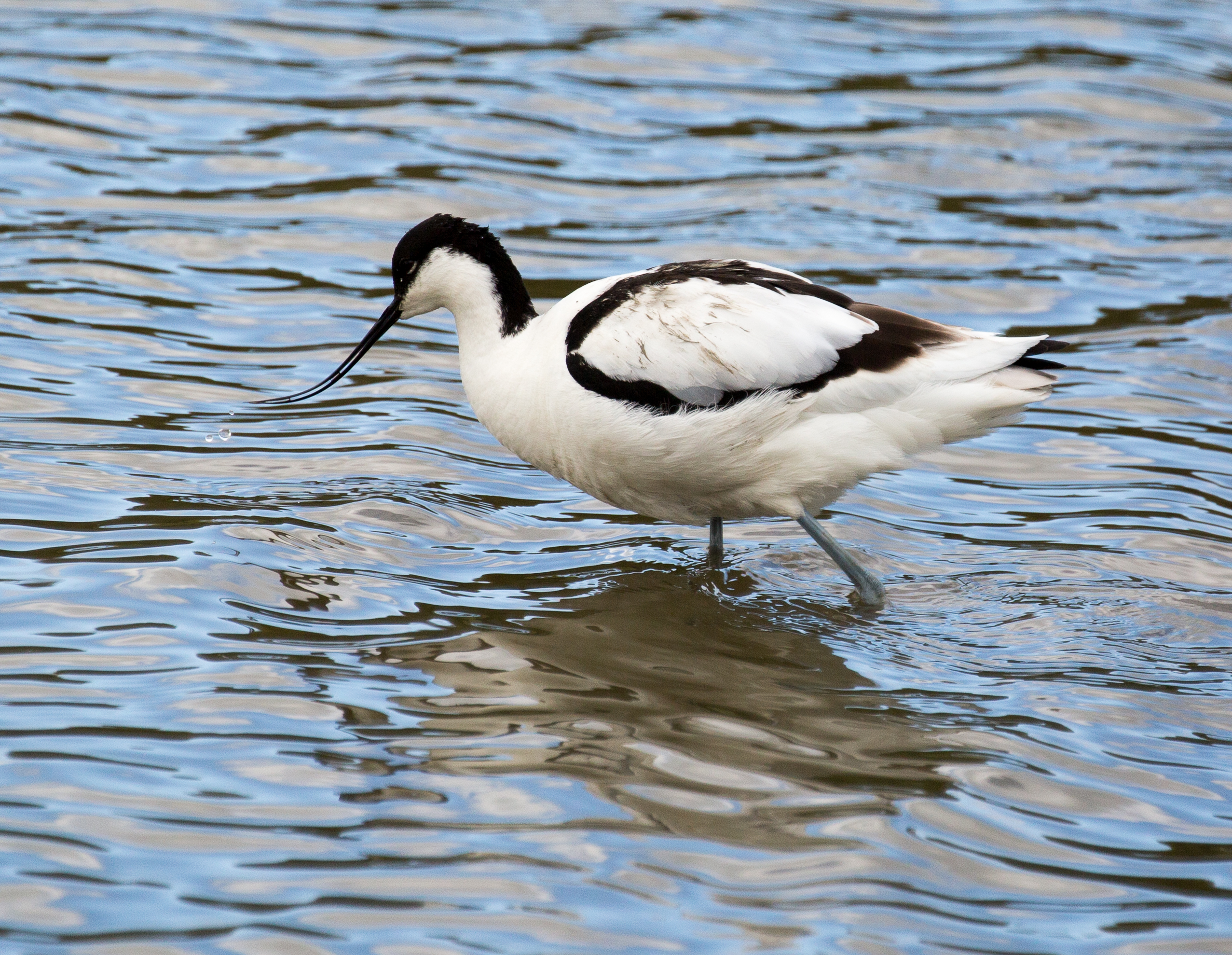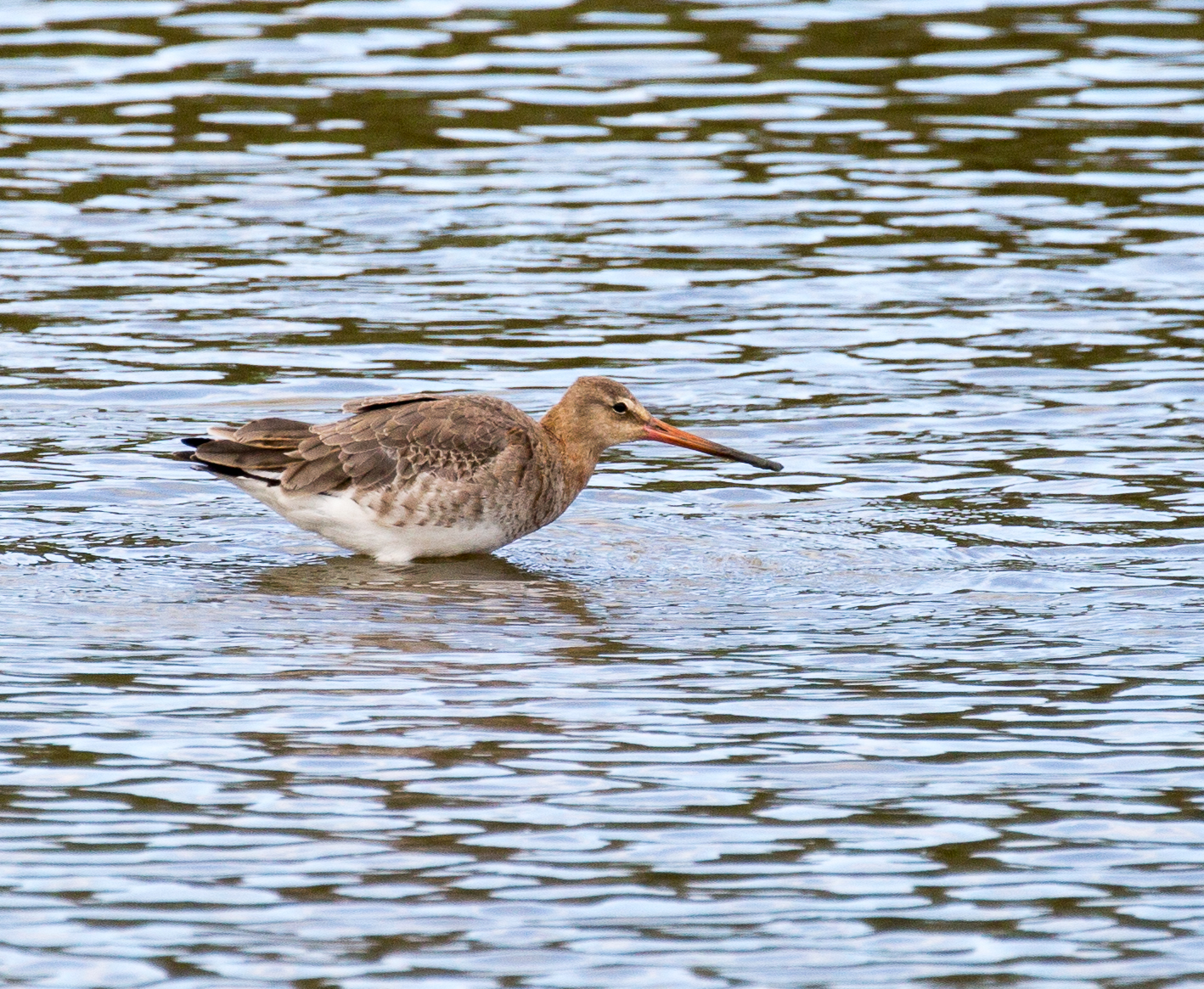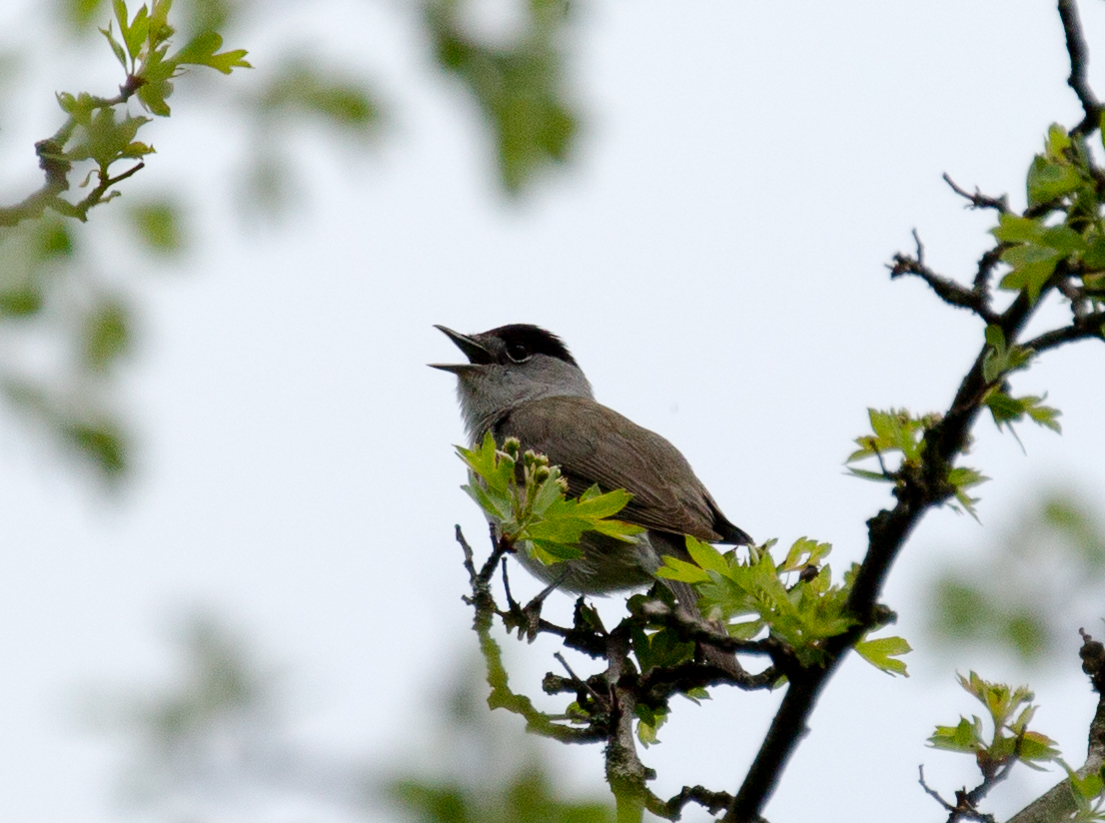 As mentioned in the previous posting I had wonderful views of the Barn Owl at Cresswell.  Here is just one picture - to encourage you to look at the gallery elsewhere on this site..